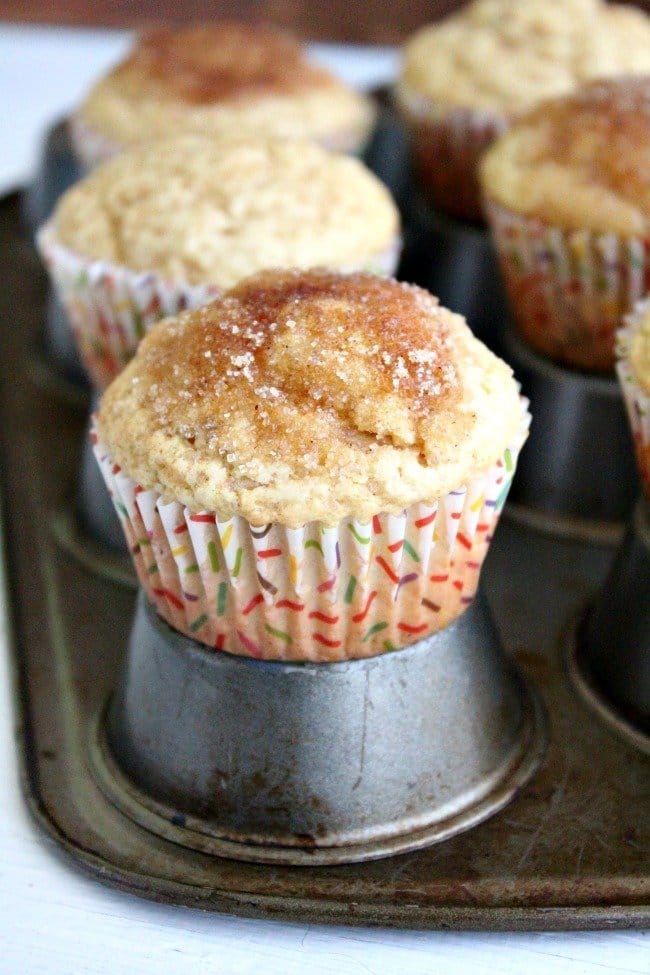 Self Rising Flour Cinnamon Muffins- – Just a few simple ingredients for these soft muffins! Delicious and versatile
Hello and welcome to a new week.
I hope everyone is staying healthy and staying at home, if you can. With the current ever changing situation the world is dealing with, recipes being shared on the blog are going to be changed just a little. While I have lots of time to blog and bake now, getting out for ingredients and being able to get them is where the challenge comes in.
With that, I will be doing my very best to share new content with you all, but, at the same time, make recipes with simple ingredients/supplies that hopefully, you won't have to run out and purchase. Essentially, I'm baking, cooking and sharing with what I have in my house/kitchen/pantry and hoping that you are doing the same. #PleaseStayinYourHouse
Lastly, as some readers know, I do have a second blog, Big Green House. It's filled with all things baking and desserts. I will be sharing recipes around here from that site. It won't be the full recipe, but, it will include a link to it at BGH. This way, I can get new content to readers on both sites and won't be using double the ingredients for new posts.
Thank you for your understanding and stay healthy everyone!