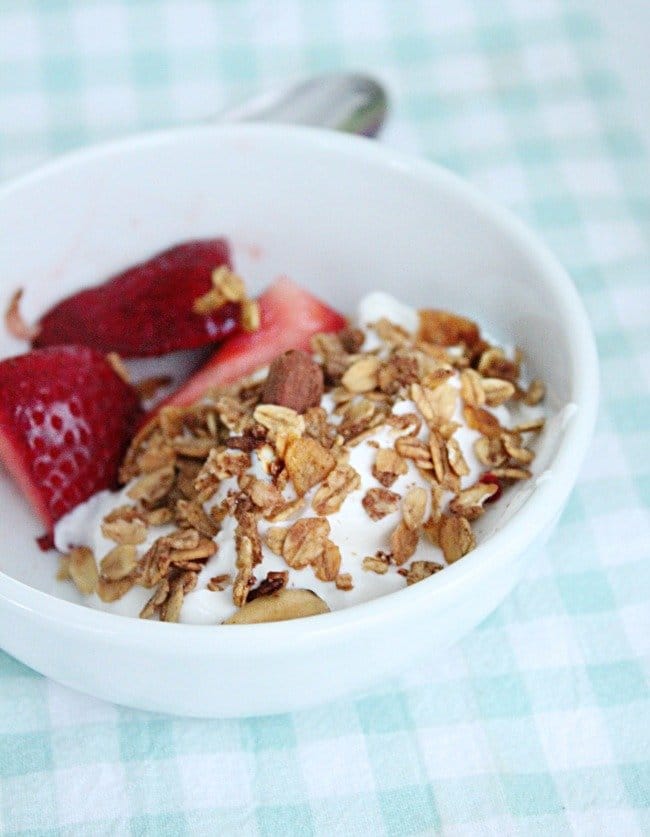 Crock Pot Cinnamon Granola–Crunchy and sweet! Eat this granola alone or with a side of yogurt and fruit. Great for breakfast or a snack.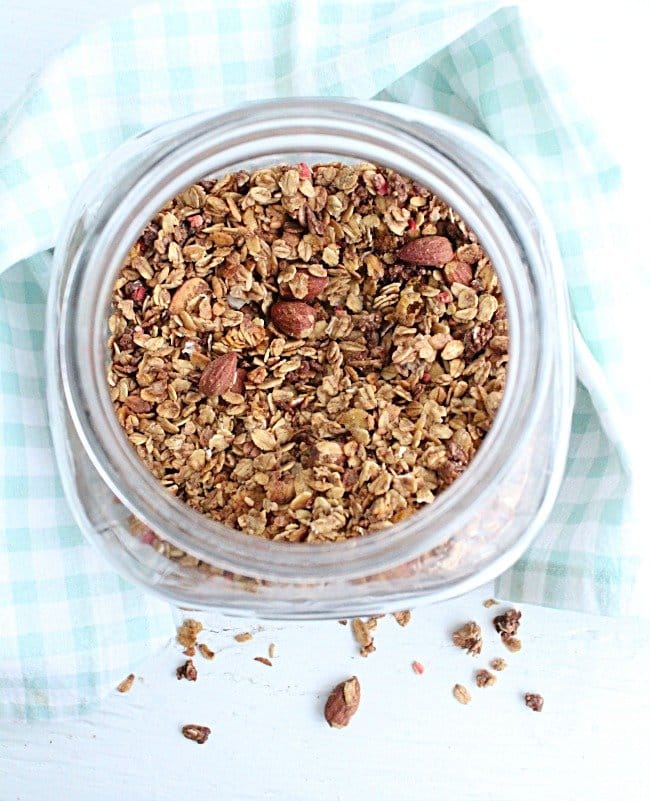 Let' make granola in the crock pot today. Yep, it's a thing and it's pretty darn easy.
The Ingredients List:
Old fashion oats
A crunchy flake cereal: Any type or brand. I used an Oats & Honey Blend, but, anything similar will work.
Almonds: Don't like almonds? Use your favorite nut or mixed nut blend instead.
Brown sugar
Ground cinnamon
Applesauce: I used unsweetened, but, use your favorite.
Honey
Canola oil
Egg white + Vanilla
Recipe Notes: This granola is totally versatile. It will work with any type of old fashion oats, nuts and flake cereal. Go with all your faves, but, try and stick with the same dry mix to liquid ratio.
When cooking the crock pot, you will have the lid on, but, it will need to be vented a bit. This will help release some of the heat and give it more of a crunch. Stick the handle of a wooden spoon under the lid to keep it propped up a bit to vent.
Looking for a baked granola? Try my chocolate version.
linking up and weekend potluck