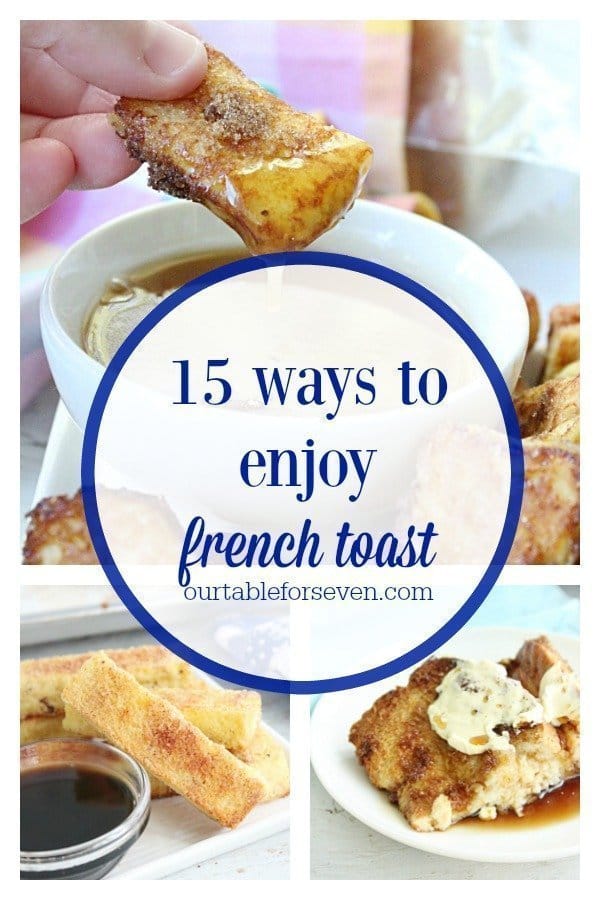 French Toast! Have it for breakfast- have it for brunch-have it for dinner! French toast can be eaten anytime of the day and can be made a hundred different ways. All of them- – delicious!
Just a few notes:
Simply click the "Read More" button below and you will be taken right to the recipe.
If you wish to pin something..please do! Click the picture and go through to the original post, then, pin it from that original source.
If you wish to pin the whole collection, simply click the first photo in the post.
Enjoy-