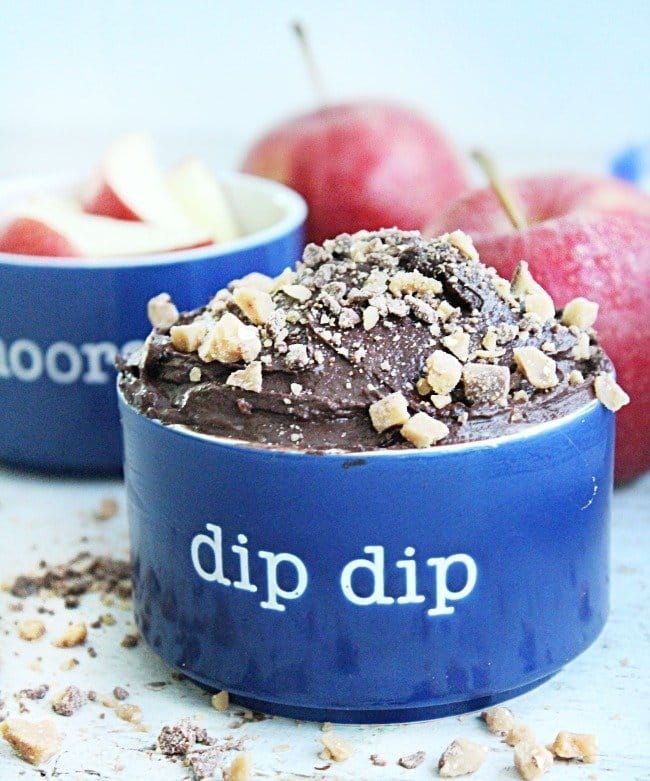 Peanut Butter Toffee Brownie Dip- – Creamy, chocolaty and peanut buttery! This addicting dip is filled with yogurt, cocoa powder, peanut butter and crunchy toffee bits. Serve with fruit, crackers or cookies for a fun dessert or snack.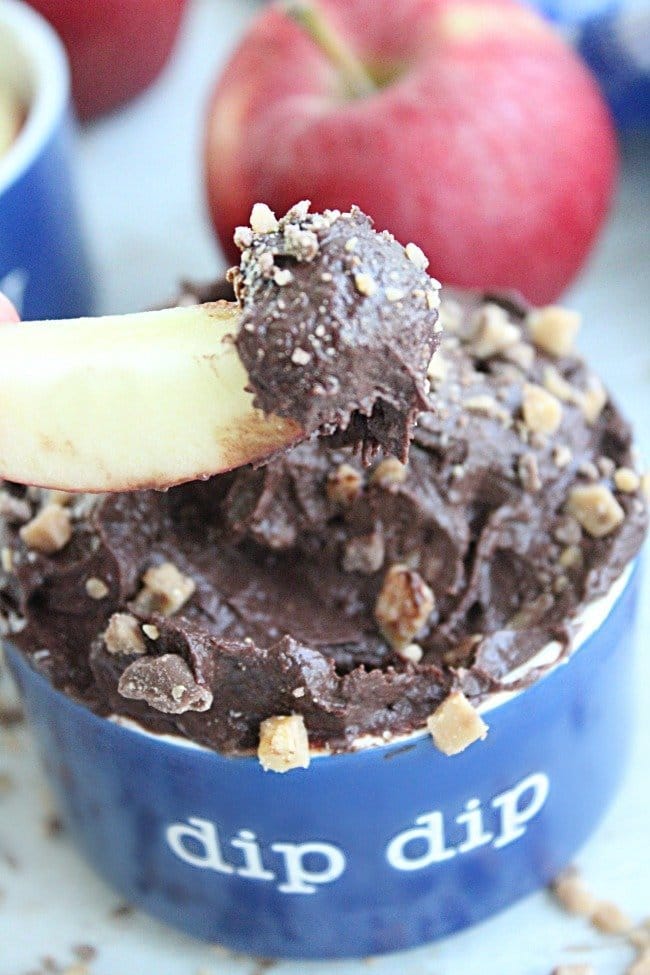 Hello, my name is Erin and I'm a dip-aholic.
I love dip. All kinds ⇩ ⇩ ⇩
It just makes eating chips, apples, crackers, cold veggies, and bread, a whole lot more fun and delicious.
Don't you think? I think so.
Our dip today has a just a few simple ingredients, but, has a lots of flavor.
Your Ingredients:
Peanut Butter: I have only used a creamy version for this dip, but, chunky make work for a little extra crunch. Let me know if you try it!
Yogurt: I used a low fat vanilla bean Greek yogurt ( see recipe card). Use your favorite brand or vanilla variety.
Cocoa Powder + Flour + Brown sugar: I used a dark cocoa powder for mine (it's what I had in the pantry), but, of course, regular will do just fine. Just be sure it's unsweetened.
Toffee baking bits: I used milk chocolate toffee bits (see recipe card), but, regular are also fine. You can find these in the same section as the chocolate chips in your grocery store.
To Make: First, whisk the flour, cocoa powder and brown sugar in a mixing bowl. Be sure to whisk well and remove any lumps. Then, add in yogurt and peanut butter.
Then, with a spoon or silicone spatula, mix it all together. When fully combined, stir in toffee bits and refrigerate for at least 30 minutes before serving.
This dip goes amazing with sliced apples, graham crackers and vanilla wafers.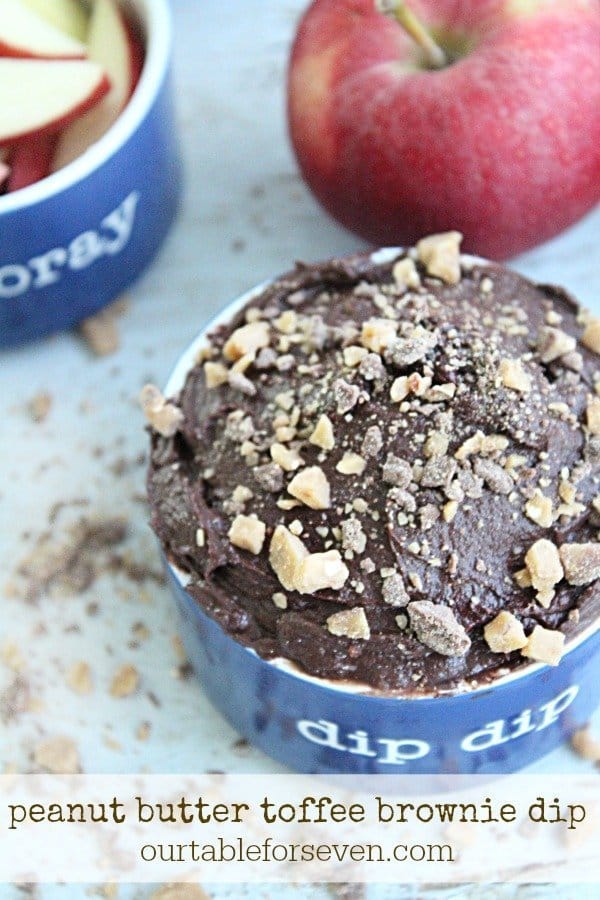 More Sweet Ways to Dunk: