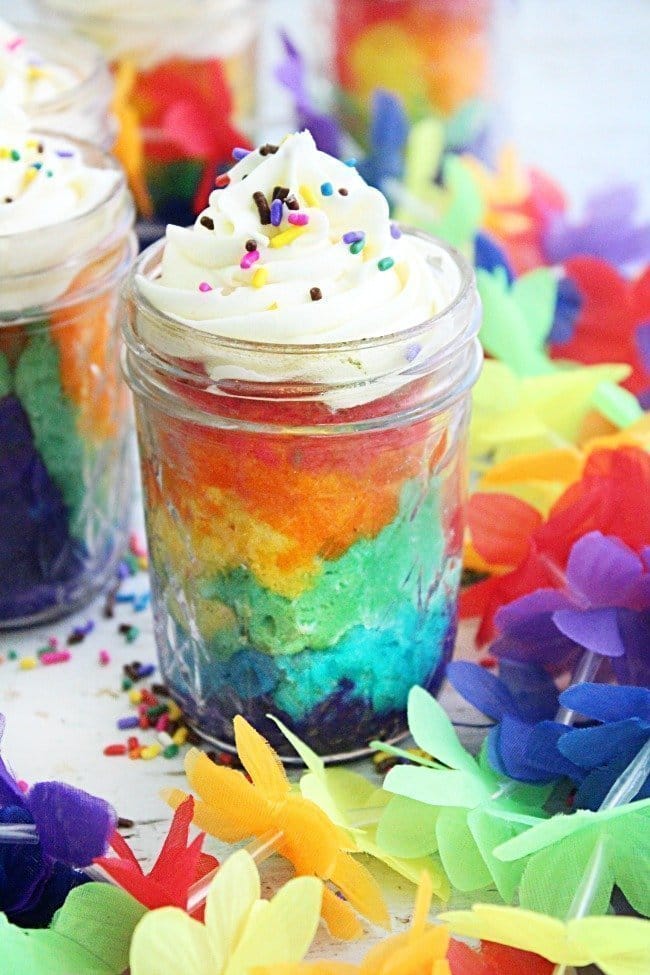 Rainbow Cake in a Jar 🌈 These are so fun and are perfect for your next celebration! If you are looking for an easy dessert that will make a big impression…you have come to the right place!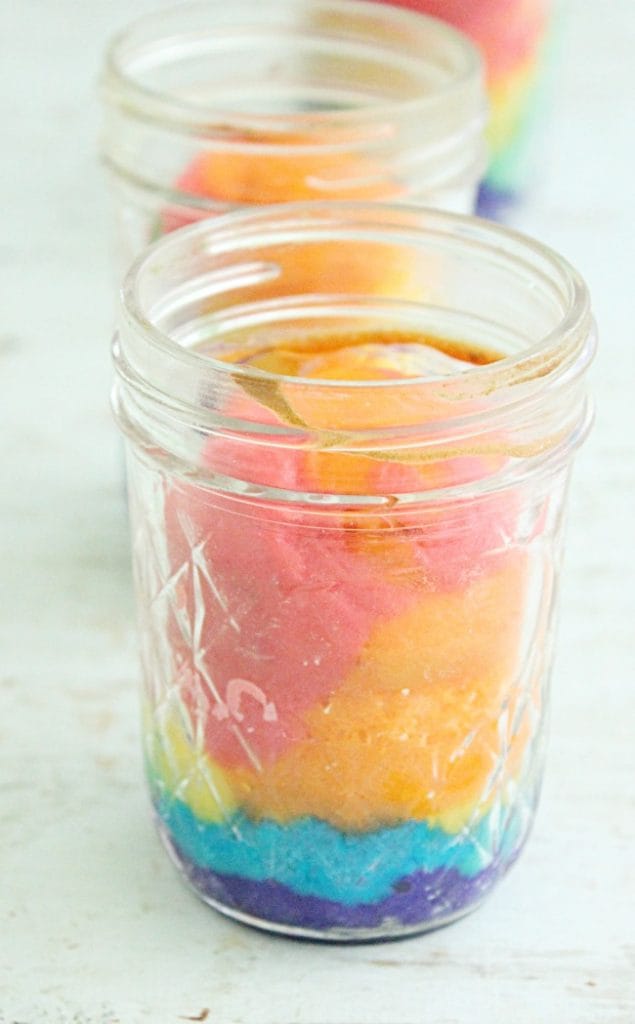 Happy Monday to all those on the internet!
Today, I'm sharing a really fun cake recipe. It's a little different than my regular cake recipes, because, we baked these in jars.
Yes, jars!
Don't worry..they are a cinch to make.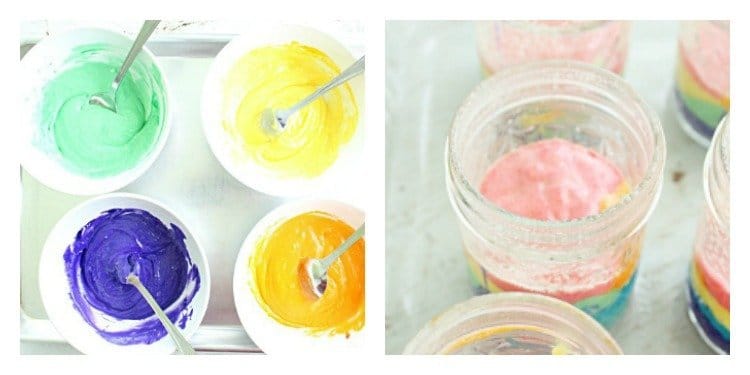 Your Supply List:
White cake mix + ingredients on box
8 oz glass jars ( no lids needed) + non stick cooking spray
6 Bowls (about soup bowl size) + spoons
Measuring cups/spoons
13 x 9 glass baking dish
Food coloring
Vanilla frosting
This whole list is totally versatile: Instead of white cake mix, you can use a yellow cake mix. Plus, you can use smaller/larger jars. But, keep in mind, your batter amounts and baking time could change from the recipe below. You also don't have to go with rainbow colors or vanilla frosting, go with your favorite colors/flavors.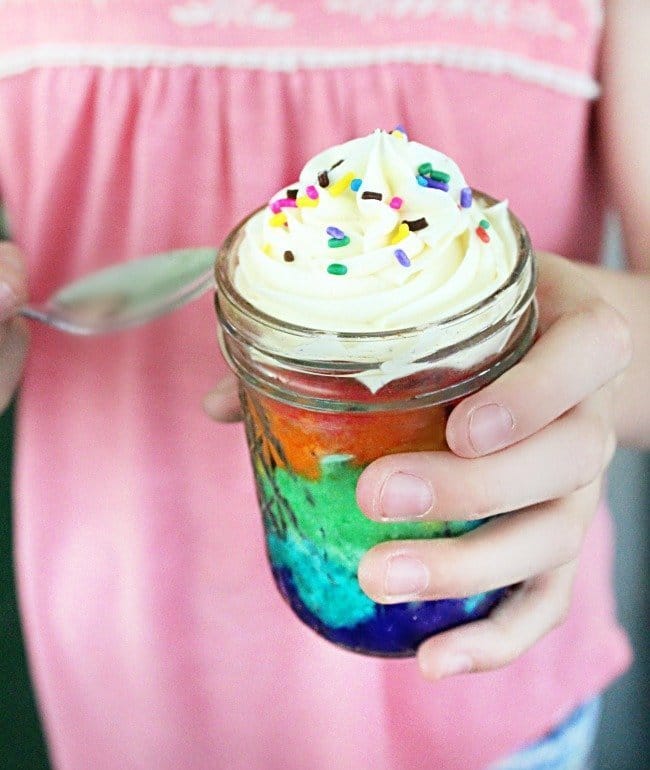 To Make Your Rainbow Cake in Jar:
Make your cake mix according to the box directions.
Separate the batter equally into six bowls. This should be approx 2/3 cup of batter in each bowl.
Take your six different food colors and tint each bowl of batter a different color.
Spray jars with non stick cooking spray.
Fill each jar with approx 2 tablespoons of each one of the colored batters. Wipe any access batter from the rim. After wiping, if needed, re-spray the area with non stick cooking spray.
Fill a 13 x 9 glass baking dish with 1 1/2 cup of water, then, place jars filled with batter in the dish.
After letting the cakes cool completely, frost.
➡ ➡Be sure not to fill your jars past the rim with batter. It may look like you don't have much batter in them, but, once baked, it will rise. It will still leave plenty of room for frosting.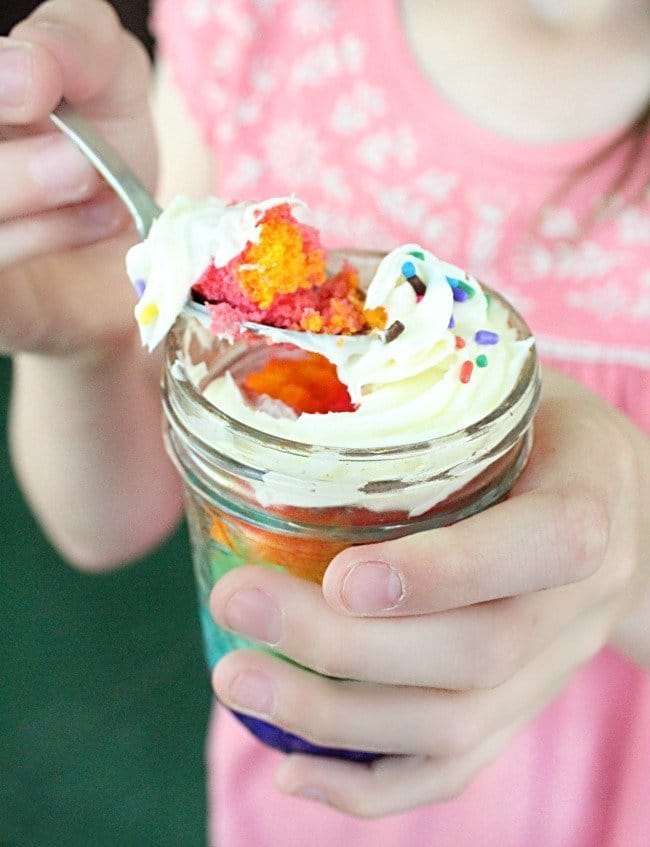 A look back:
🌈 🌈 Be sure to check out Rainbow Cupcakes too!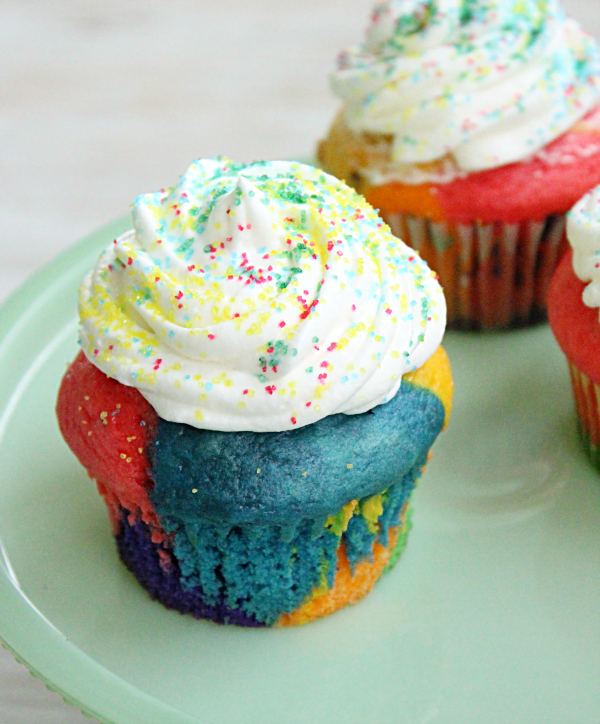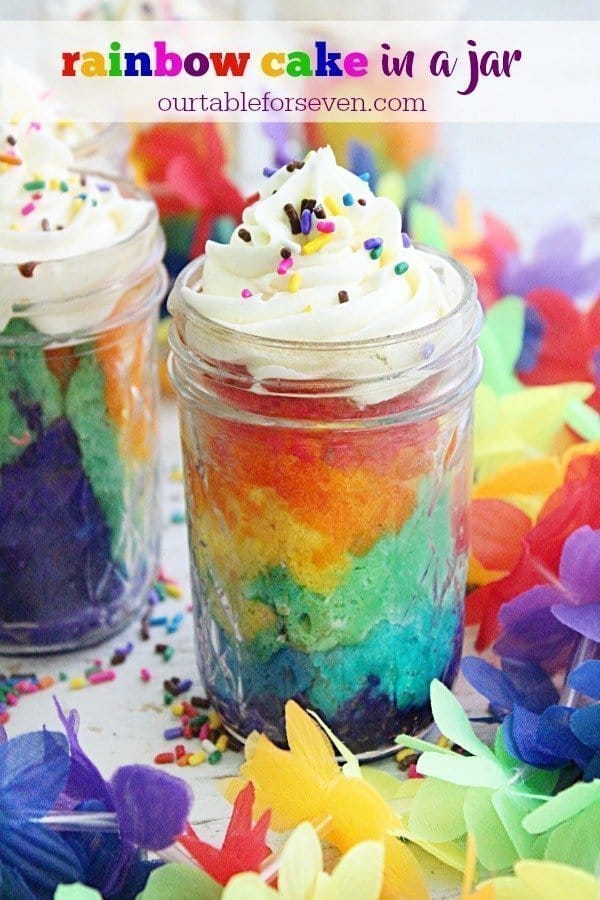 linking up and weekend potluck