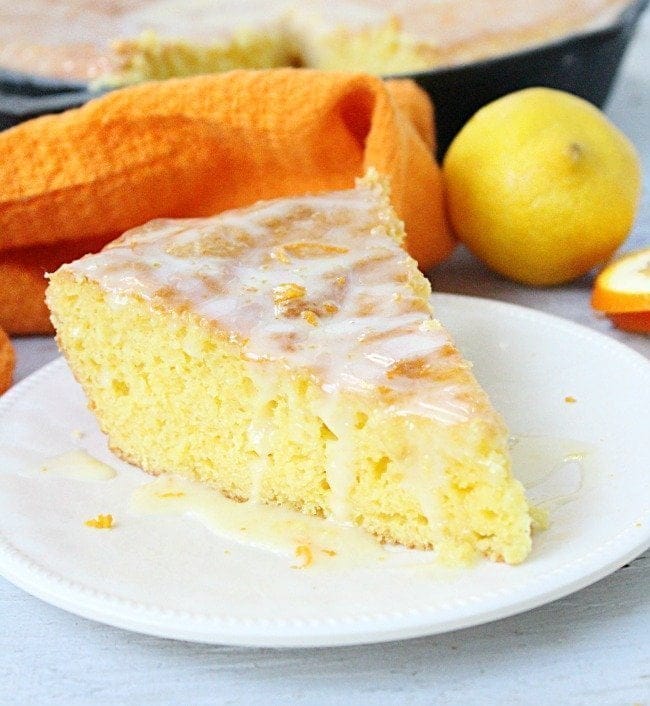 Iron Skillet Lemon Cake with Orange Glaze- – Attention citrus lovers! A soft,lemon cake with a sweet orange glaze baked in your iron skillet.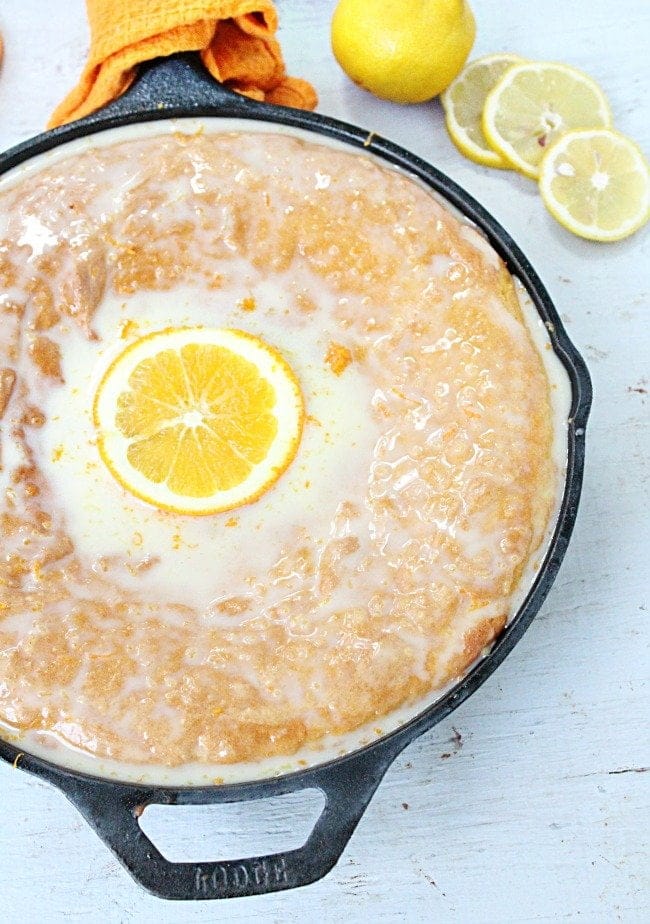 I purchased my iron skillet about 4 years ago and use it all the time. I love it and have been using it regularly ever since.
If you have been reading my blog for any amount of time, you know I love to share recipes that are made in that wondrous iron skillet.
With all this iron skillet love around here, it seemed like a great time to GIVE ONE AWAY!
Yep, I'm giving one skillet away to (2) different readers!
So, just to be clear: ONE skillet TWO readers. You won't be receiving two skillets. If you win, you will receive one skillet, while another reader will also receive one skillet.
Two Winners 😉
Here is what I'm giving away:
Lodge L8SK3 10-1/4-Inch Pre-Seasoned Skillet (click to check out the item)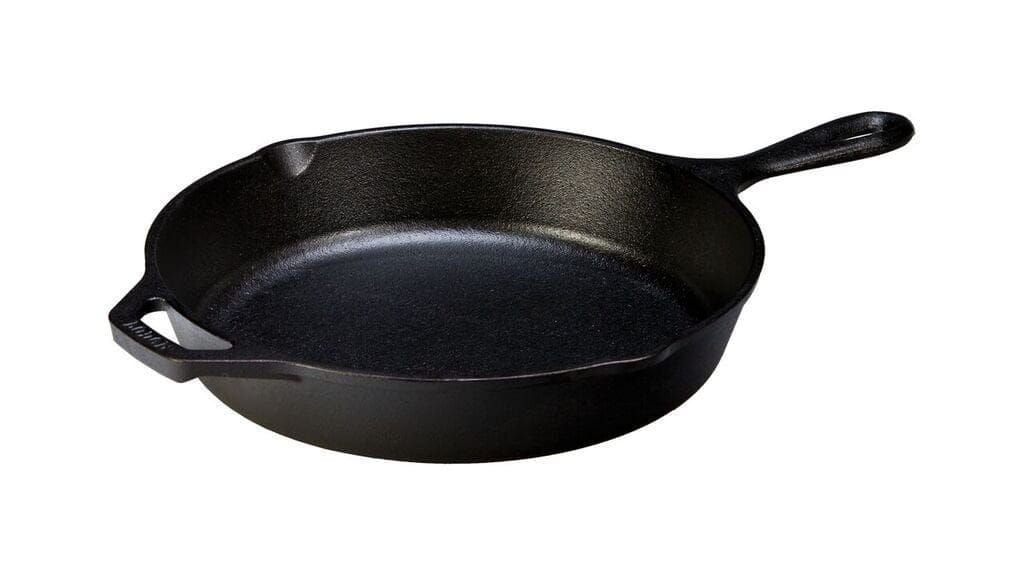 All you need to do is register for the giveaway with the below widget from Rafflecopter.
You can enter by subscribing to email updates here at Table for Seven. Your email must be a confirmed subscription in order for it to be eligible to win.
For extra chances at winning, you can also give us a follow on Instagram or Pinterest.
The giveaway will run until Monday, August 13, 2018 at midnight (CST). The winners will be chosen at random via Rafflecopter and notified via email (by Table for Seven). The winners will be given 24 hours to claim their prize. If they don't respond by the 24 hour deadline, a new winner will be chosen.
Please note: this giveaway is not endorsed by Lodge, Pinterst or Instagram. All participants must be 18 years or older and residents of the United States.
Enter here ↓↓↓↓
Giveaway is closed! Thank you everyone for entering!
Whether you win the skillet or not..you must try this cake!
It's a soft lemon cake and it's drenched in a sweet orange glaze.
Such a delicious combination. 💛 💛 🧡 🧡
It's a basic recipe:
We start with a lemon cake mix, with the added bonus of lemon pudding mix and plain Greek yogurt. If you can't locate lemon pudding mix, feel free to use vanilla. Also, sour cream can be used in place of the Greek yogurt.
After baking your cake, let it sit for a bit, then, drench it with the orange glaze. If you aren't a fan of orange, a regular powdered sugar glaze will work too. Simply replace the orange juice in the recipe for milk.
If you don't have an iron skillet, use any oven safe 10 inch skillet.
The Lemon Cake with Orange Glaze is the perfect warm weather treat for citrus lovers!
Be sure to check out more recipes for Iron Skillet..just click here!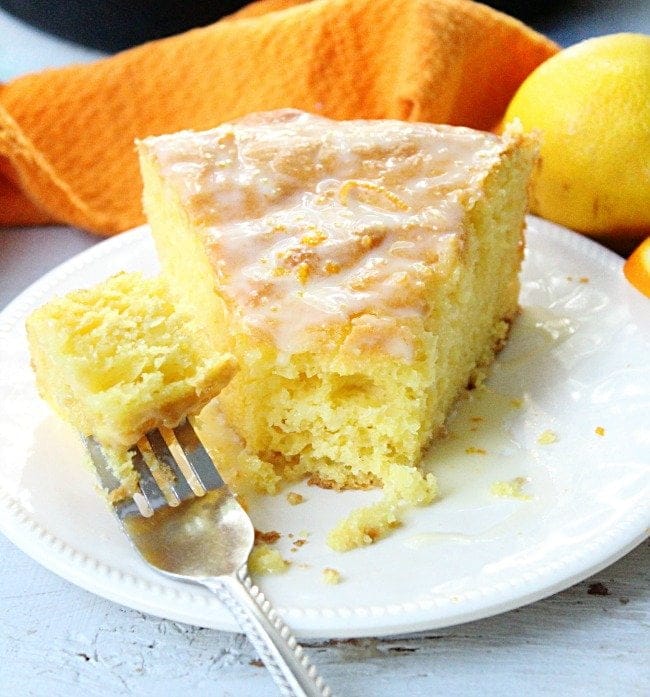 linking up and weekend potluck
A look back: ⤵️