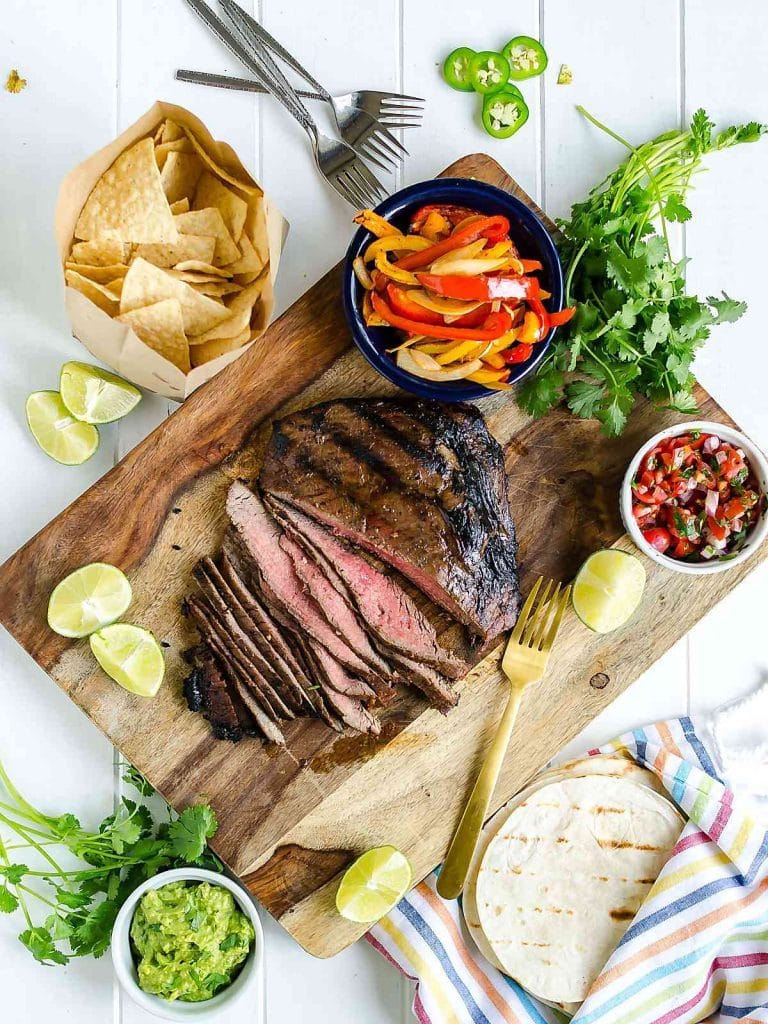 "Tender juicy steak loaded with flavor, topped with crisp peppers and onions and all the fajita fixin's. These grilled flank steak fajitas will feed a crowd."- Art From My Table
Is it really the end of August already?
It seems like the summer just began. A really,really,crazy,summer. This summer, we put our house on the market to sell. Then, we removed our house from market to sell. Nothing too dramatic happened, it just wasn't the right time.
Kinda a bummer, but, in the long run, it was the best decision for our family. We aren't forgetting about it completely, just putting it on the back burner for a while. For now though, we are on a new schedule and giving the future some thought.
When I started these guest posts back in June, I didn't realize what a huge help they were going to be for me! It took an enormous amount of pressure off me during a really nutty time these past few monthes and let me focus on stuff here at home.
So….THANK YOU to all my guest posters this summer! Even though, my summer did not go has planned, it was a still a great help to me.
For our final guest post of the summer Chellie from Art at My Table is sharing Grilled Steak Fajitas!
Aren't these gorgeous pictures? Oh..I'm drooling.
Here is what Chellie says about these amazing fajitas:
"Whether you are making these for your next gathering or your family, I think you'll love this easy steak fajitas recipe. It's well seasoned, the soy sauce tenderizes it beautifully, and there's a hint of citrus flavor, it's delicious!"
"Serve it on warmed or grilled tortialls with sautéed bell peppers & onions, lime wedges, guacamole, homemade salsa, or pico de gallo."
YUM.YUM and YUM. 😋