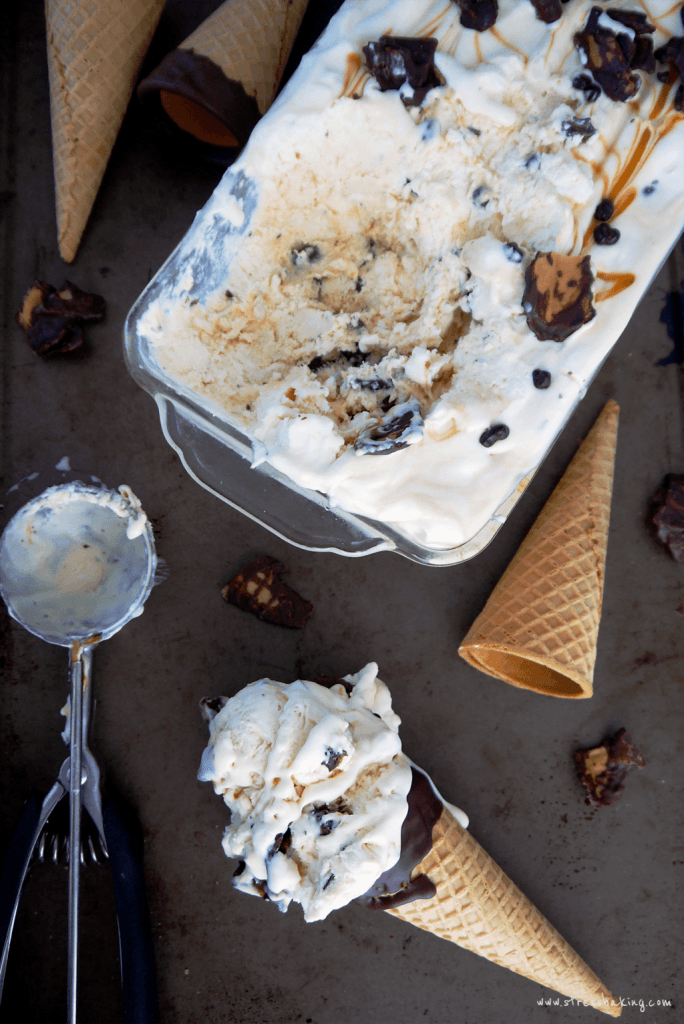 "A homemade, no churn version of the popular Ben & Jerry's Americone Dream ice cream. Creamy vanilla ice cream is mixed with caramel and chocolate-covered waffle cone pieces for the perfect balance of sweet, salty and crunchy!"- Stress Baking
I'm drooling over this ice cream!
Doesn't it look amazing?! I'm not sure which part is my favorite..
The caramel? The chocolate covered ice cream cone pieces? Ah! I can't decide. Thanks Leslie at Stress Baking for giving us such a tough decision 😉
Looks amazing and you don't need an ice cream maker to create it!
You can also find Stress Baking at: