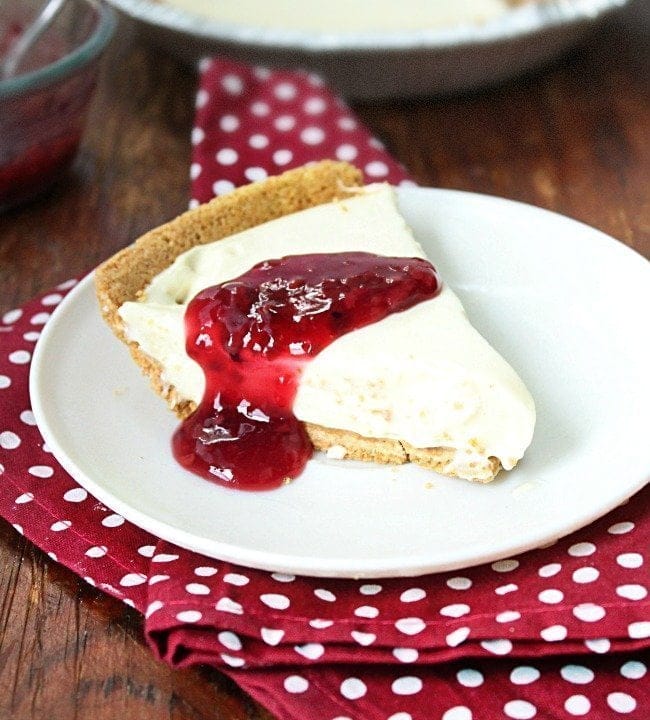 4-Ingredient No-Bake Cheesecake: Delicious and you only need 4 ingredients for this no bake cheesecake.
Make it!
Start with a premade graham cracker crust. Homemade is great, but 4-Ingredient No-Bake Cheesecakemake your life easier and buy one. 😉
Beat together the sweetened condensed milk, cream cheese and lemon juice until smooth. Pour the mixture into the crust.
Now the tough part… waiting! Let the cheesecake set in your refrigerator for at least 30 minutes before serving.
To serve, top it off with your favorite fruit topping or leave it plain. Either way, it's amazing.
That's it..simple.
More cheesecake love: