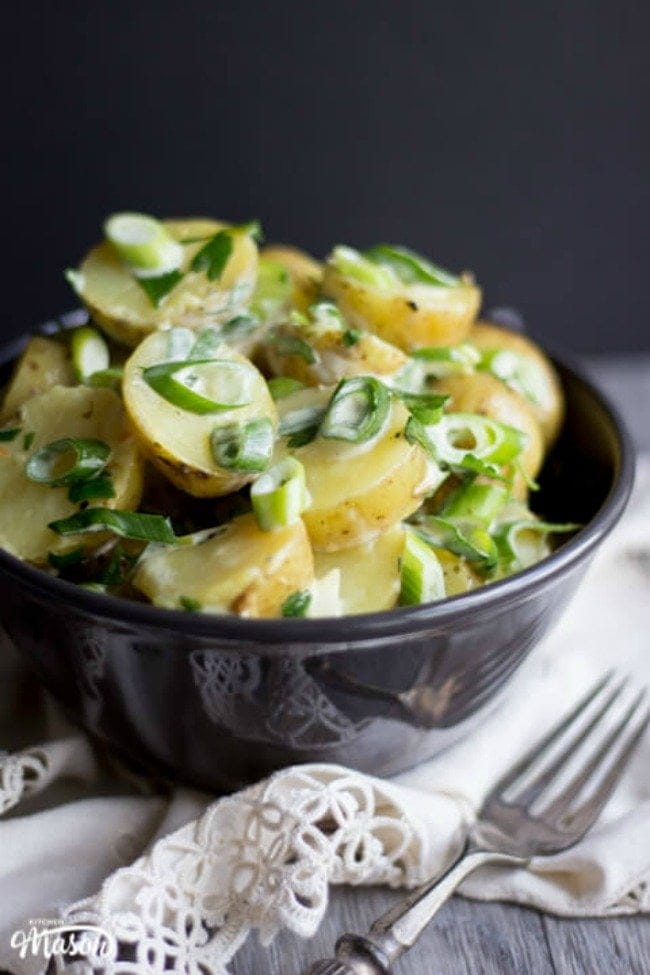 "Everyone loves a good potato salad. It's a winner on all levels. It can be as healthy or as unhealthy as you like, you can easily change the flavor to suit everyone and you can pretty much guarantee that not one morsel will go to waste"- Kitchen Mason
As mentioned last week, this summer, I'm doing something new and sharing work from my fellow food bloggers!
Our first guest recipe is from Emma at Kitchen Mason and she is sharing her Ultimate Easy Potato Salad Recipe. Potato salad is summer-party staple and this one is simple and flavorful salad to try!
You can also find Kitchen Mason at: