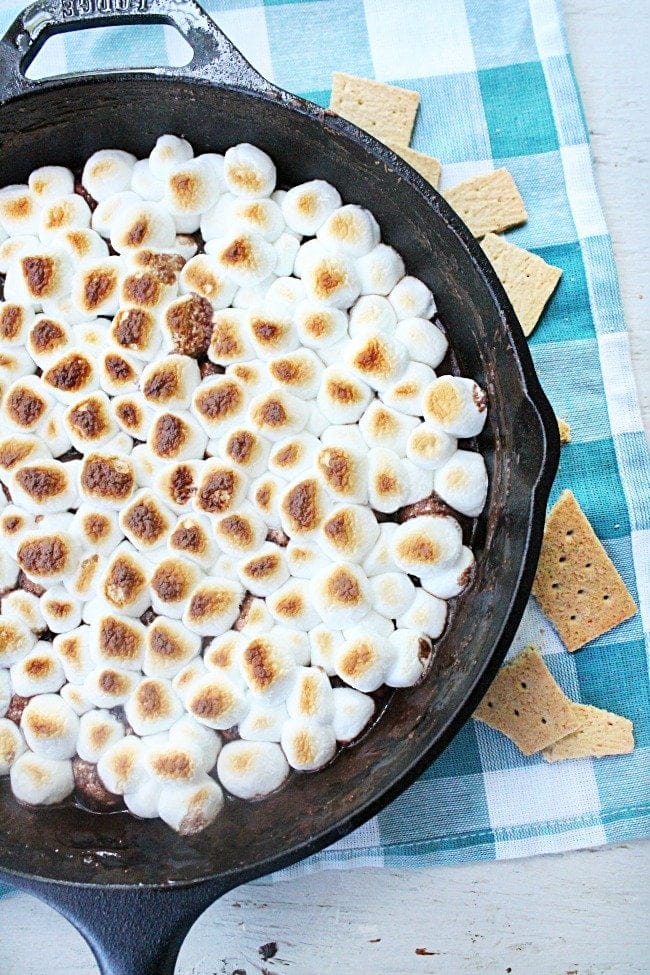 Time for dip! Addicting chocolate dip topped with roasted marshmallows.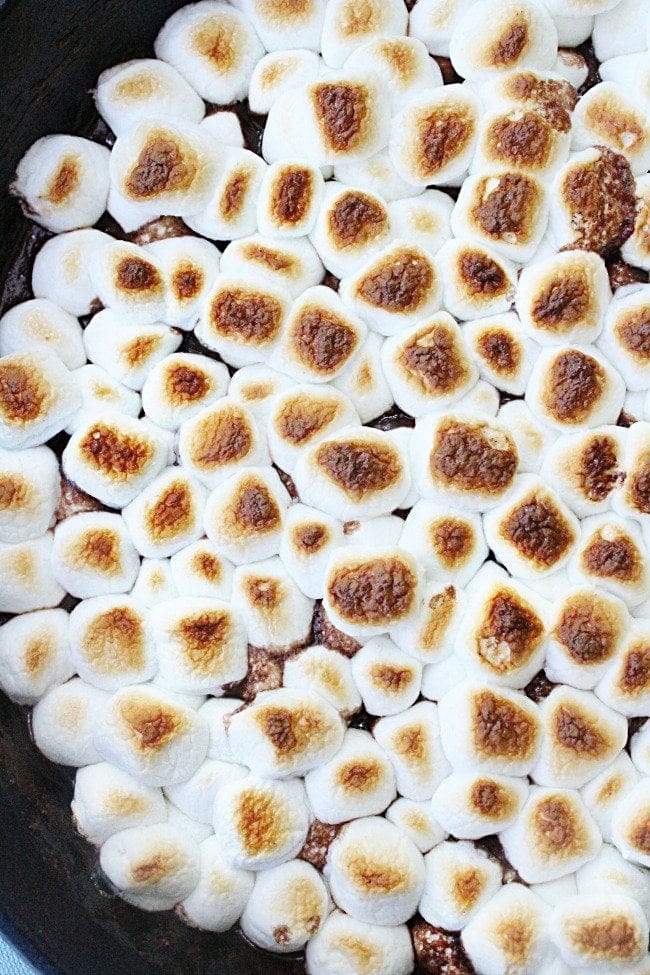 Our small town has a parade/carnival each summer. It's your typical summer-neighborhood fest. There is a parade, carnival rides, local bands, etc.
We don't normally go to the actual carnival.(No, we aren't trying to put a damper on summer fun. It's actually a small fortune for all seven of us to go.) But, we do always go to the parade and have a family cookout that day. We grill burgers and hot dogs,then,make classic s'mores. It's a fun little tradition.
For a little change this year, in addition to classic s'mores, I decided to make some s'mores dip too. Yes, it was a totally s'mores palooza and for me, personally, this dip was wwaayy more fun than the classic s'more.
Here is what you do:
First, find an 9-10 inch oven safe skillet. I used my iron skillet, but, if your skillet is safe to put under the broiler, it will work.
Melt the chocolate, butter, milk and a portion of your mini marshmallows until totally smooth.
Then, top with additional mini marshmallows. Regular size marshmallows will work too, but, if you use jumbo size, you may need to cut them in half.
Carefully place your skillet under a preheated broiler. You are only toasting the marshmallows. This will only take about a minute or two, so, watch it carefully! They will burn super quick.
Serve with graham crackers. But, you can also dip fresh strawberries, cookies or pound cake bites.
This dip is extremely addicting! You won't be able to dip just once. I guarantee it. Perfect for an indoor s'mores treat or cook over your BBQ grill/campfire.
Enjoy-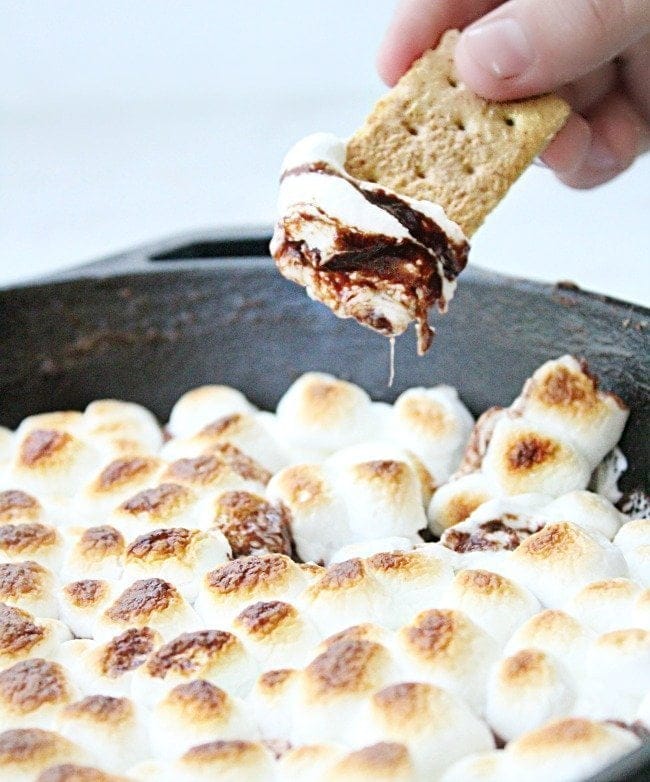 A look back:

⤵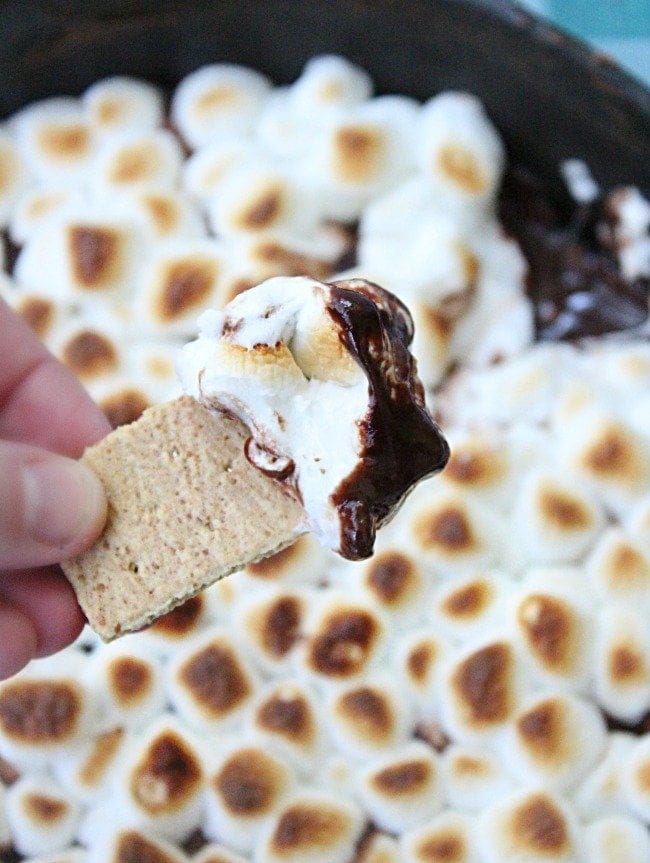 linking up and weekend potluck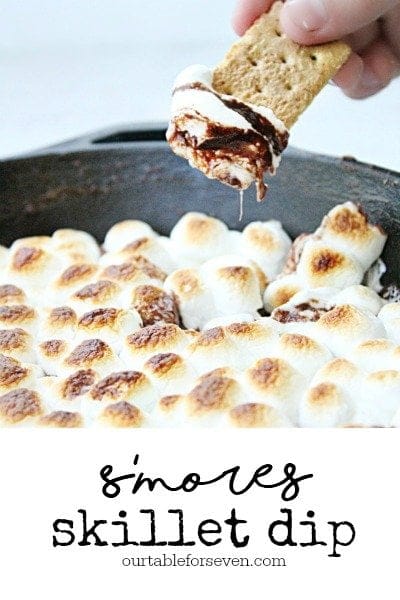 More Dip to Love: