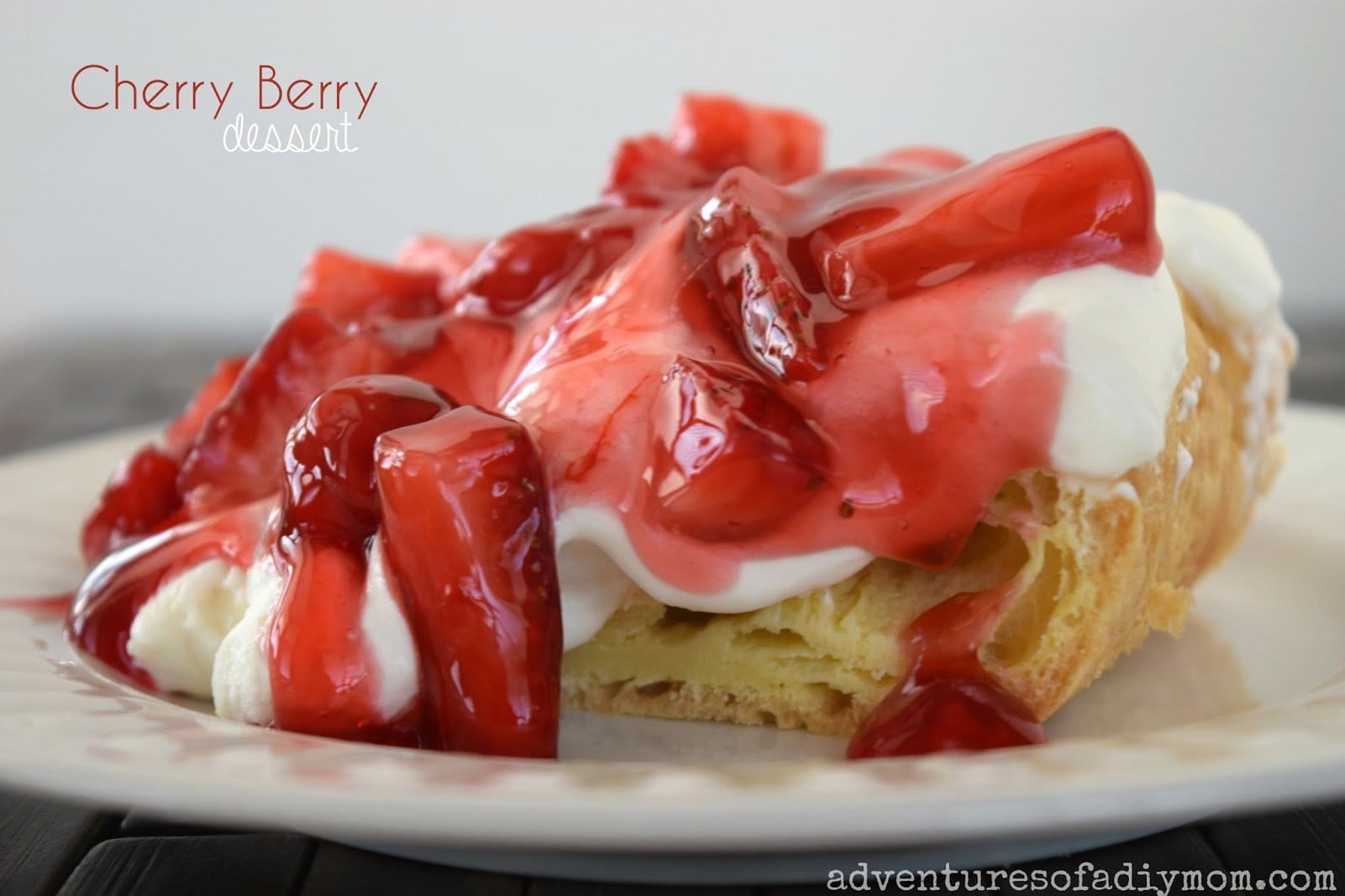 "This Cherry Berry Dessert is indescribably delicious! The base is a cream puff crust, then comes a creamy, pillowy filling and it's topped off with a yummy fruit topping"- Adventures of a DIY Mom
First up, I wanted to thank all the amazing bloggers that are helping me out this summer.
We've decided to put our house up for sale and to say it's been crazy, is a huge understatement. If you have ever sold or bought a home, you know what it's like: getting things fixed, cleaned, organized, then, do it all again when another showing is scheduled. Plus, finding a new place to live! 🤪
These guest posts have been a big help to me, so, I hope you guys are finding some delicious new recipes to try and new blogs to follow!
This next recipe is a on my to make list this summer already!
A cream puff crust topped with a fluffy marshmallow topping, then, topped with strawberries and cherries! #YUM 😍 🍒 🍓
Stop by Adventures of an Adventures of a DIY Mom quickly to get the recipe:
You can also find Adventures of a DIY Mom at: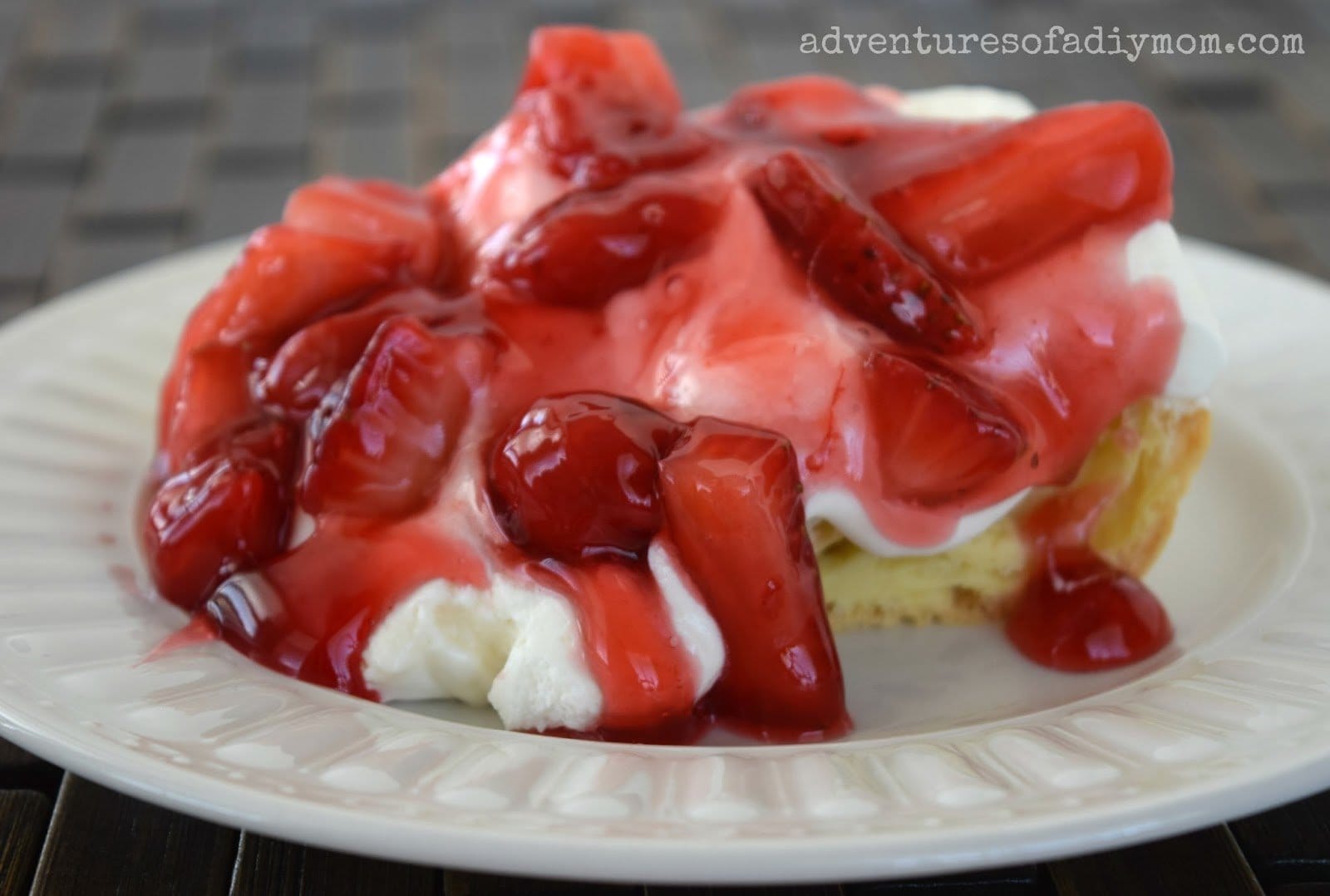 Strawberry Chocolate Chip Ice Cream: