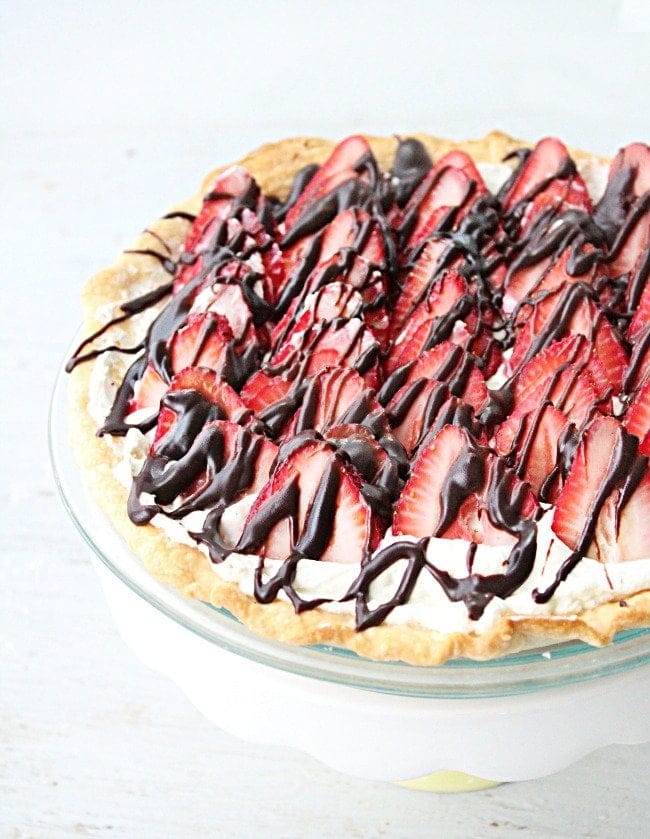 This Strawberry Cream Pie is perfect for spring! A fluffy, creamy pie topped with fresh strawberries and a chocolate drizzle.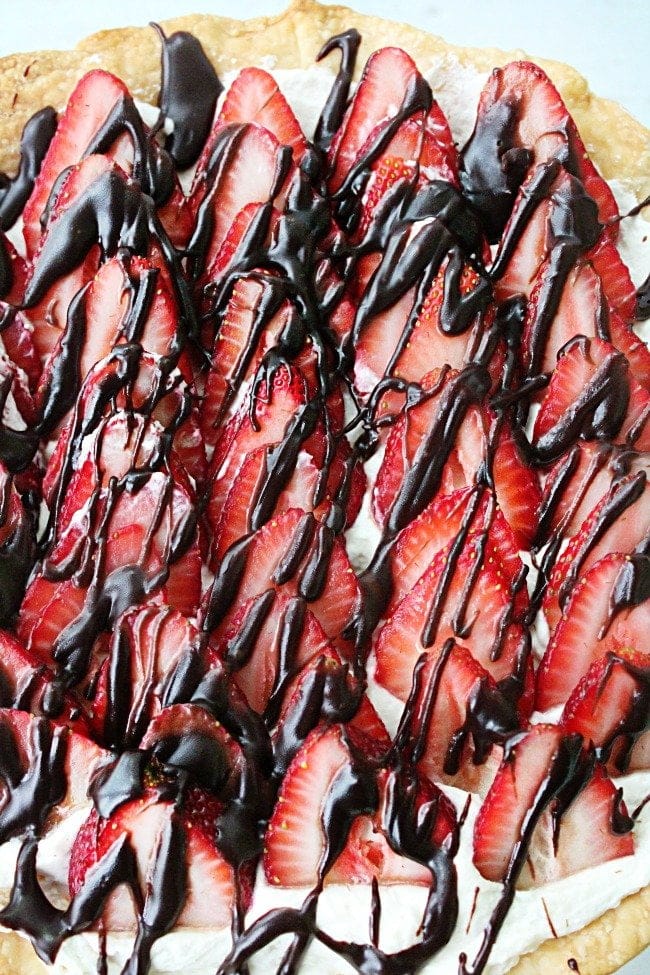 It's that time of year: Strawberry Season! 🍓 🍓 🍓 🍓
I love this time of year. We are serious strawberry eaters around here and the local grocery stores are overflowing with them. Just last week, I bought 4 pints of strawberries for just 88 cents each. 🙌
Naturally, I was super excited and I even returned a day later to buy more.
The second stash of strawberries wasn't' just for our everyday snacking..they were for pie! A really amazing pie to be exact.
Here is what you need for this Strawberry Cream Pie:
9 inch pie crust.This can be homemade or you can buy your favorite store brand, whichever you prefer.(it needs to be BAKED before adding filling)
cream cheese
whipping cream
sugar and vanilla
chocolate chips + shortening
of course, strawberries!
A short ingredient list..my favorite thing 😉
Make Your Pie:
Beat your whipping cream until soft peaks form, and fold it into your beaten cream cheese/sugar/vanilla mixture.
Top off with your sliced strawberries, then, drizzle with melted chocolate.
Lastly, refrigerate for about an hour before serving.
So easy.
For the strawberries,I sliced mine,then,placed on the top with no particular pattern. However, you can slice/cut them in any way you like and go crazy with any kind of design. Make is your own creation!
The strawberries and chocolate together go perfect with the creamy base of this pie. It's really simple and packs a lot of flavor. Great for spring and summer!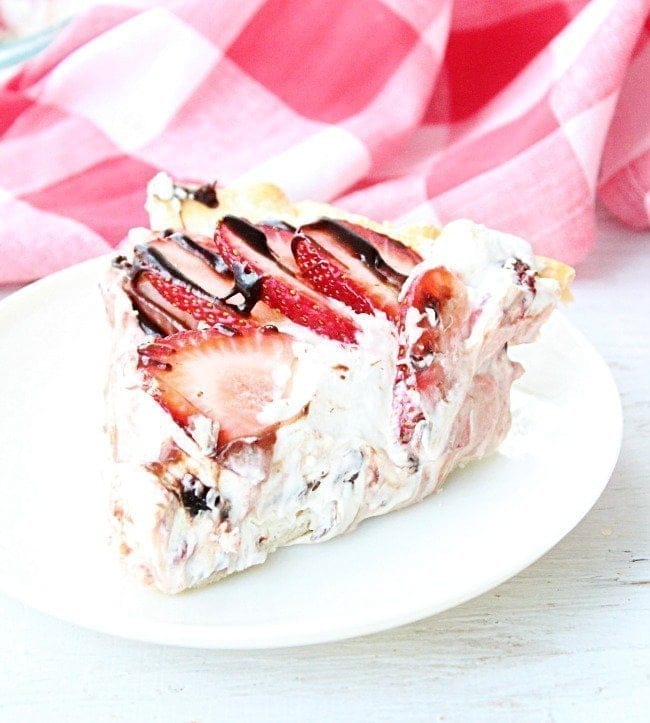 linking up and weekend potluck