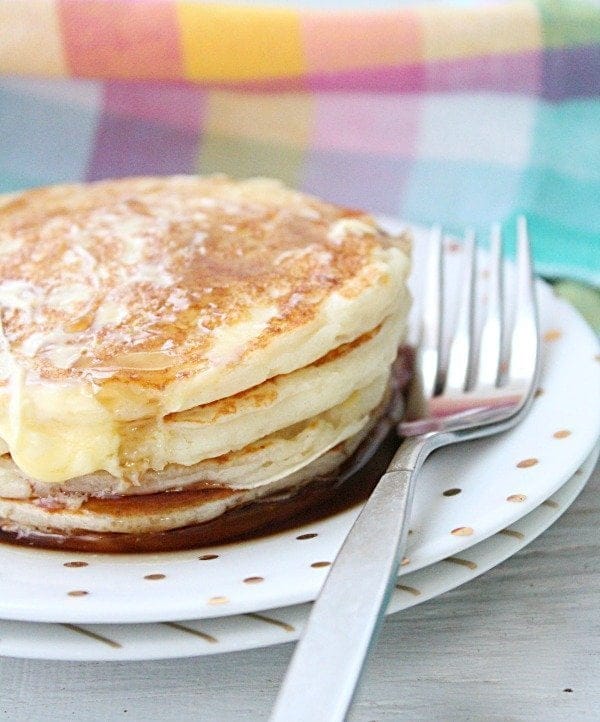 Greek Yogurt Pancakes love! Simple pancakes made with Greek yogurt and a subtle taste of lemon.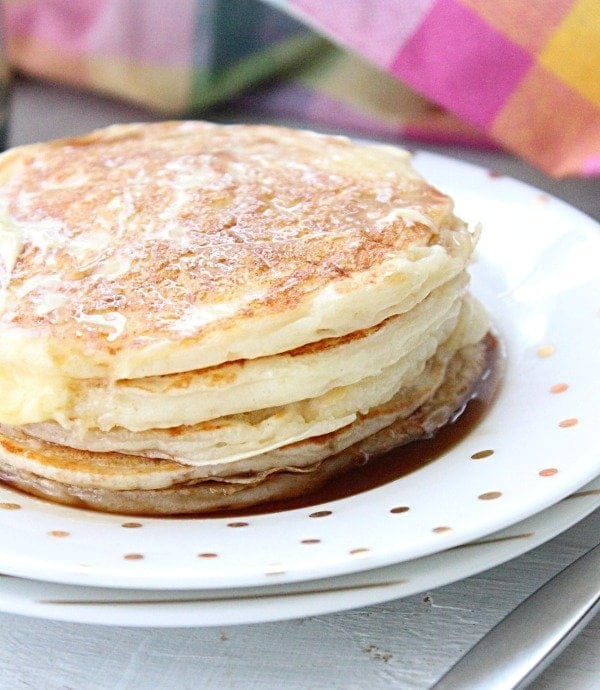 I just can't stop sharing pancake recipes with you guys. I can't help it. As previously mentioned,about a thousand times here on the blog, we adore pancakes around here.
While this recipe is my go-to everyday pancakes, I'm always on the look out for something new. Especially,when it's something everyone likes to eat.
When it works: stick with it.That's my motto, well, at least with feeding my kids pancakes. 🙂
These pancakes are made with plain Greek yogurt and have a very slight taste of lemon. These are definitely not lemon pancakes,but,they do have just a small taste of the citrus in them. If you are not a fan of lemon, give another citrus juice a try.
Serve these Greek Yogurt Pancakes warm with a butter and syrup to make them your new favorite breakfast love!
🥞MORE Pancakes to Love!
Looking for more easy recipes? Check out Recipe Lion!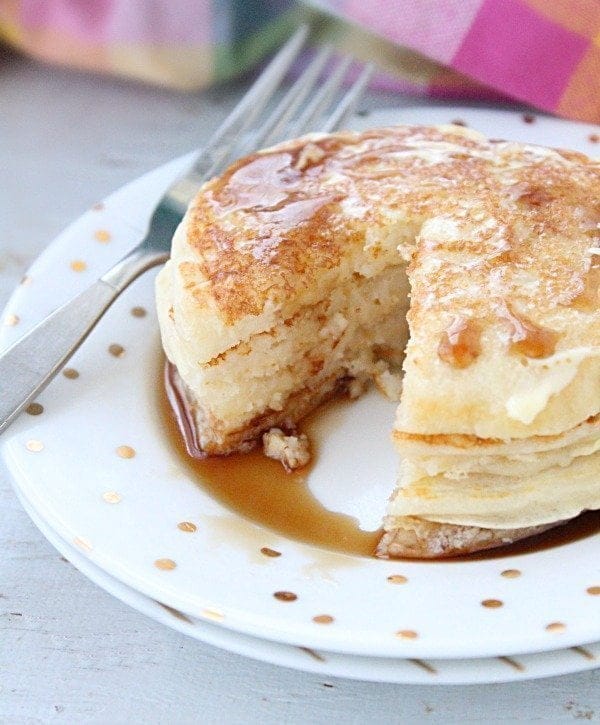 linking up and weekend potluck