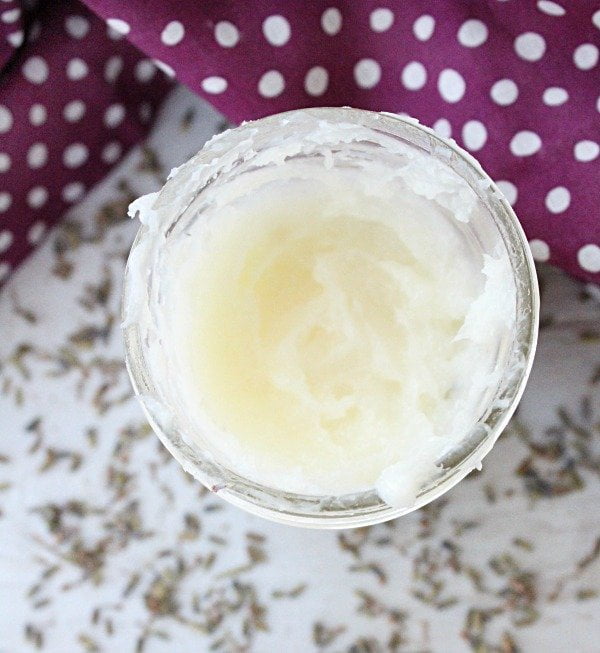 Homemade lotion with just three ingredients!
I have something kinda personal to share with you guys today: I have dry skin.
Not just your average dry skin. Like, my skin is like sandpaper in the winter, dry skin.
It's so annoying.
I go through about seven gazillion bottles of lotion during the winter. They cost a bundle and sometimes, they don't even work that great.
With all this lotion purchasing driving me crazy, I decided to give homemade lotion a try. I'm so glad I did.
It was so easy, only needed three ingredients and worked great.
Here is what you need for your homemade lotion:
Beeswax
Coconut Oil
Lavender Essential Oil
How to Make Homemade Lavender Lotion:
Heat beeswax and coconut oil until fully melted. You can use a saucepan, double boiler or even the microwave.
Add in essential oil. For me, I like lavender, but, you could use another type, if you wish.
Carefully, pour the melted mixture into a jar, then, wait for it to cool. The mixture will thicken as it cools. Once it's cooled, you have lotion!
Be sure to keep the lotion in a covered container and use it as often as you like. It smells lovely and works great on even seriously dry skin.
Give it a try.