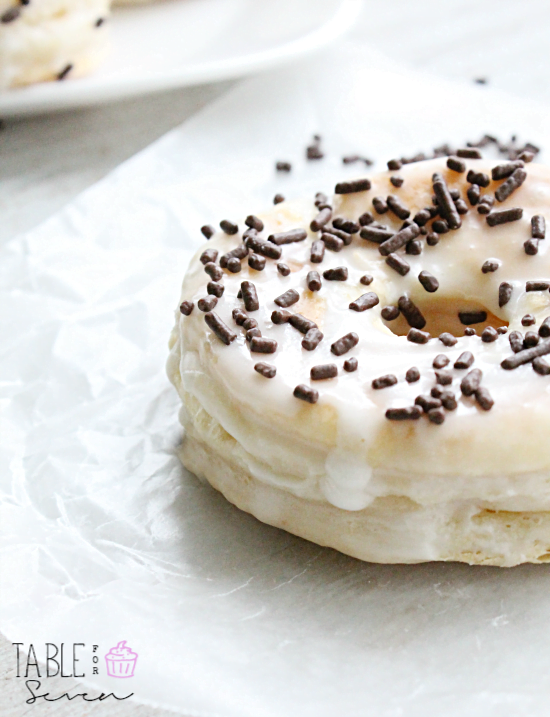 Simple and delicious! Make doughnuts the easy way with puffed pastry..
I have such a weakness for doughnuts. Well, doesn't everybody? I would like to think so. It would make me feel less like a total doughnut-chow-hound.
My kids do too. Every Friday is my weekly shopping day and my youngest always goes with me. Every week, he asks for a doughnut in the bakery section. I always get him one. It's just one, right? He's a good kid.
Of course, I would like to think he goes shopping with me for my sparkling company, however, I'm pretty sure it's for the doughnut. Can't blame him.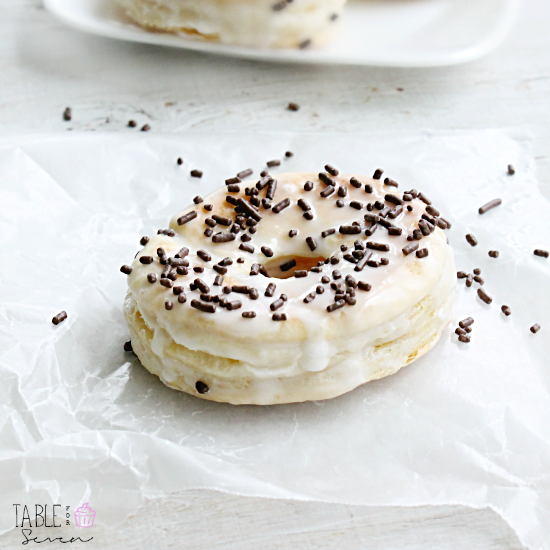 Today's doughnuts are so scrumptious and so simple. All you need is some puffed pastry dough. Those nice, neatly package sheets in your freezer section.
You simply roll out the dough, cut some holes and bake em'. Could it get any simpler?!
Then, we glazed them up. Twice. Oh, so good.
Now, the number of doughnuts you get from this will depend on the size of your dough cutter. Which, can be a biscuit cutter, a glass from your cabinet or the lid from a mason jars works great too. My cutter was about 3 inches, so, my dough made about 9 round doughnuts and the holes. I did have a few more, but, they weren't "perfect", because, they were from leftover dough scraps.
Happy Friday and Enjoy!
Puffed Pastry Double Glazed Doughnuts
Prep Time: 00:10
Cook Time: 00:20
Ingredients (9-12 doughnuts)
1 package- frozen puffed pastry dough, (sheets)- Thawed
1 egg
1 TBSP water
flour, for surface
FOR GLAZE
2 cups powdered sugar
4 TBSP milk
sprinkles, optional
Instructions
In a small bowl, whisk together egg and water. Set aside.
Preheat oven to 400 degrees. Lightly grease a flat baking sheet.
Lay pastry sheets out flat on a floured surface. With a rolling pin, flatten seams
Brush 1 of the pastry sheets with egg wash. Place second sheet on top and press gently together.
With a biscuit cutter or cup, cut out about a 3 inch rounds from dough. Then, cut out 1 inch rounds from the center of those. You should be able to make approx 9
doughnuts. (Your doughnut amount will depend on how big your dough cutter is.)
Place doughnuts and holes on prepared baking sheet. Bake for 15-20 minutes or until golden brown.
Let them cool for 5-10 minutes before glazing.
FOR GLAZE
Whisk together powdered sugar and milk until smooth. Adjust ingredients to achieve your desired consistency.
First, dip the entire doughnut to coat completely. Let sit while you complete the remainder of doughnuts.
Then, dip just tops of doughnuts and if desired, scatter sprinkles on top