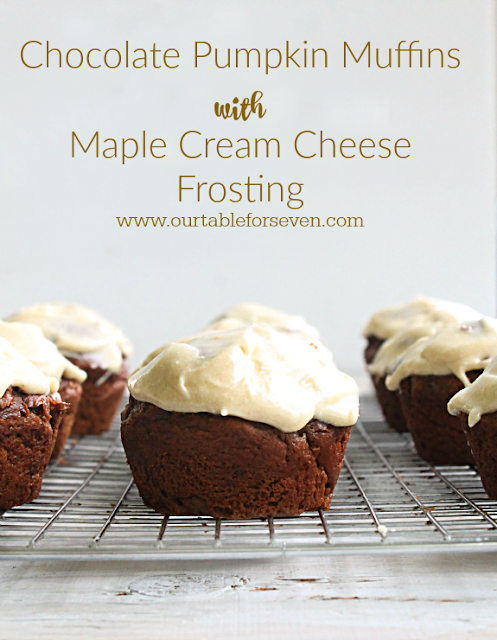 Chocolate Pumpkin Muffins with Maple Cream Cheese Frosting- – -just three ingredients!
Our pumpkin fest is going at full speed this week! So many great pumpkin dishes have been shared already from these lovely ladies.
You must check them out:
I decided to go with muffins for my final pumpkin recipe this week.
OK,they are more like cupcakes. Calling them muffins makes me feel like they are healthier. 😉 Of course, smearing them with frosting kinda kicked that idea out the door,so, what can you do?
These muffins are very similar to my Two Ingredient Muffins back in January. I just switched out the yogurt with pumpkin and added a little cinnamon. They turned out great!
So moist and not too sweet.
Adding the frosting gives you a little added bonus, without making them crazy and overly-sugary-sweet. These are also great just by themselves..the frosting is totally optional.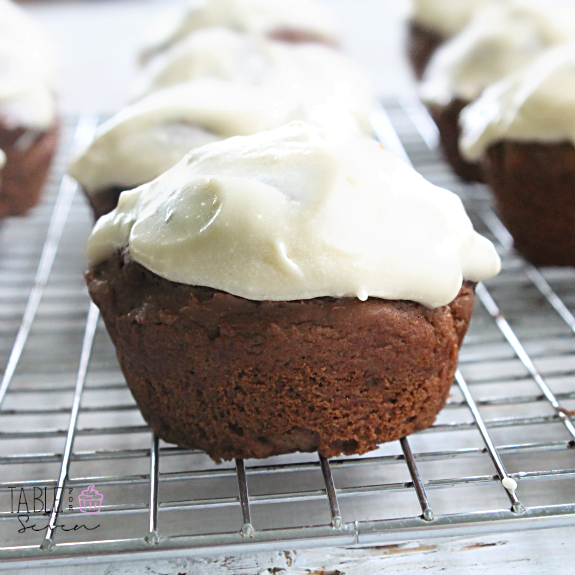 Check out more from Pumpkin Week: