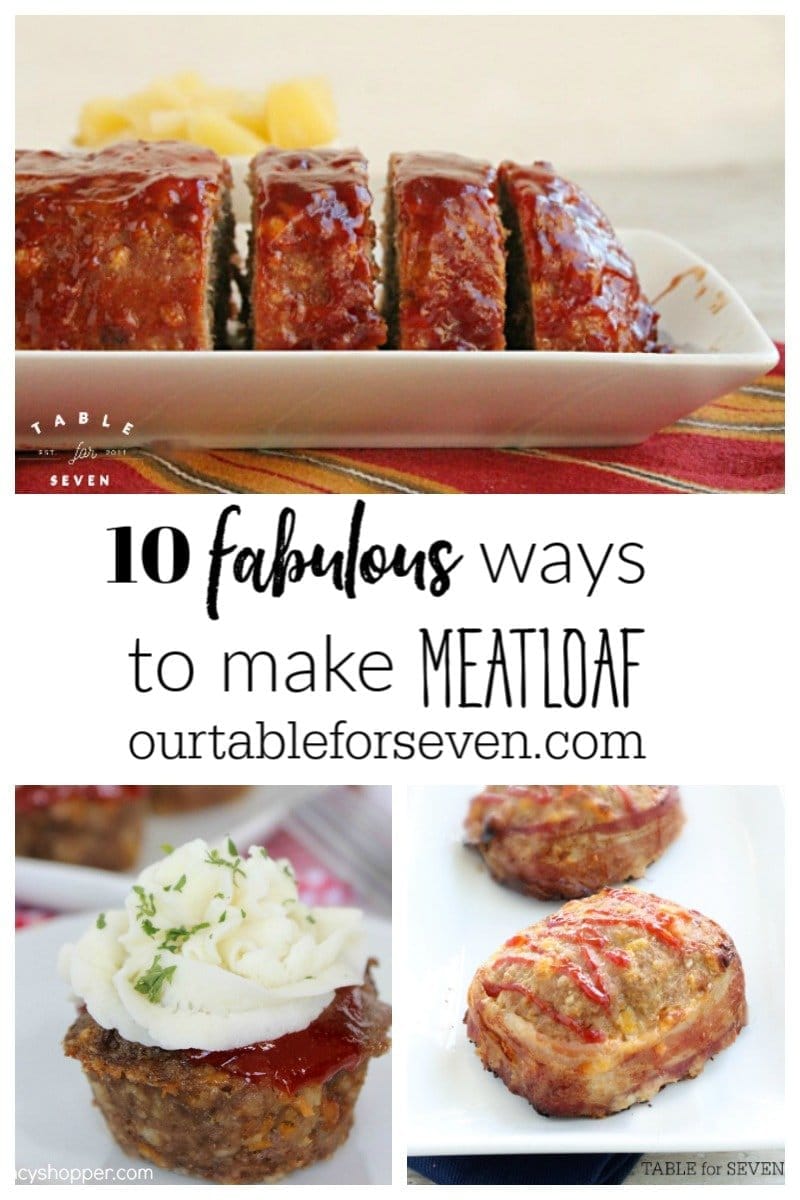 Break for your boring meatloaf routine! Meatloaf is a such a staple in so many homes at dinnertime, but it can get a little boring. Am I right? The same ole, same ole served up time after time. Take a look at these 10 recipes and grab a few ideas for to change up your meatloaf recipe!
Just a few notes:
Simply click the picture below and you will be taken right to the recipe.
If you wish to pin something..please do! Click the picture and go through to the original post, then, pin it from that original source.
Enjoy-