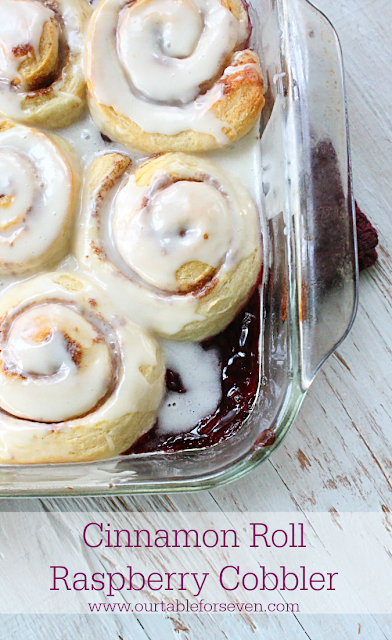 Cinnamon Roll Raspberry Cobbler! You only need two ingredients for this delicious cobbler!
I hesitate to really call this a recipe. It's just two different packaged items tossed in a baking dish, then, frosted. Is that a recipe? Oh, who cares, right? It's good stuff, so, it needs to be shared.
Yep, just two ingredients:
Those oh-so, fabulous refrigerator cinnamon rolls.
A can of pie filling.
So simple, but, so darn delicious.
Our fruit of choice was raspberry on these, but, they could work with strawberry, apple, blueberry or peach. Go crazy and even mix a few together.
Let me know! What kind of fruit would be your pick?