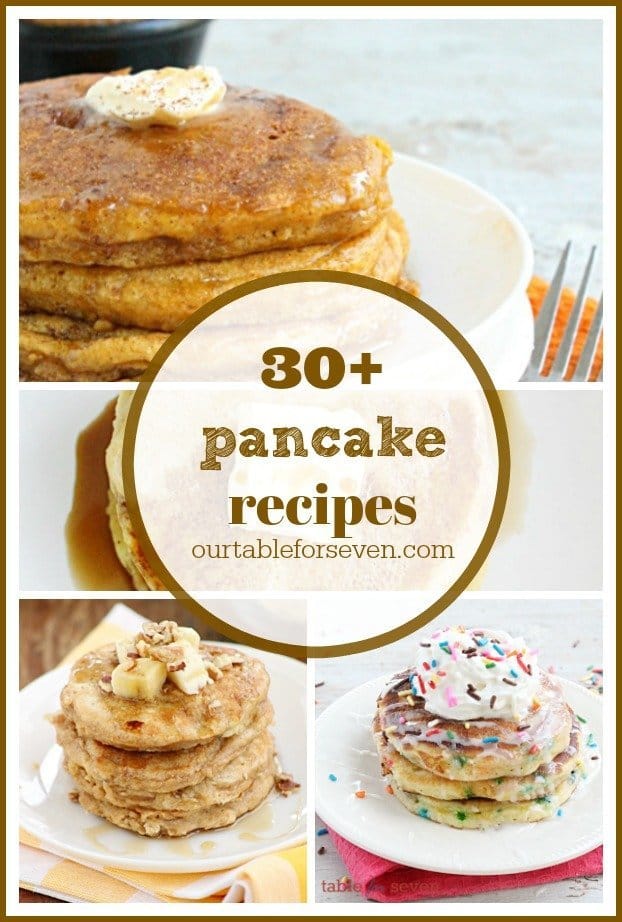 Over 30 Pancake Recipe! Pancakes, oh pancakes. Love at first sight. Perfect for breakfast lunch or dinner! Check out the below recipes..each with their own unique twist.
A few notes:
Simply click the picture below and you will be taken right to the recipe.
If you wish to pin something..please do! Click the picture and go through to the original post, then, pin it from that original source.
Enjoy-