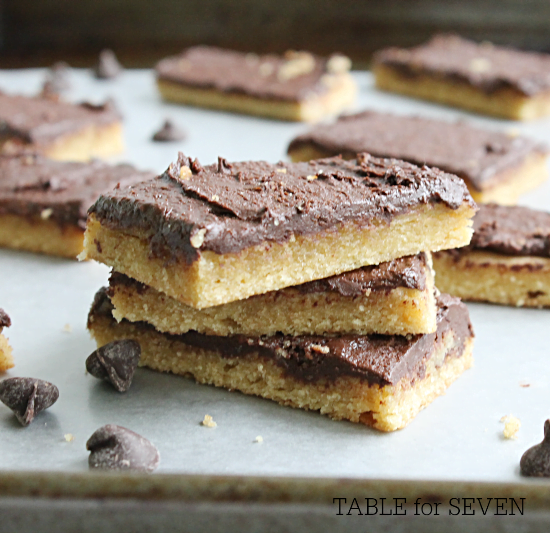 A fun twist to your average cookie! Spreading your cookie dough on a flat rimmed baking sheet gives your cookies a new look and a delicious taste.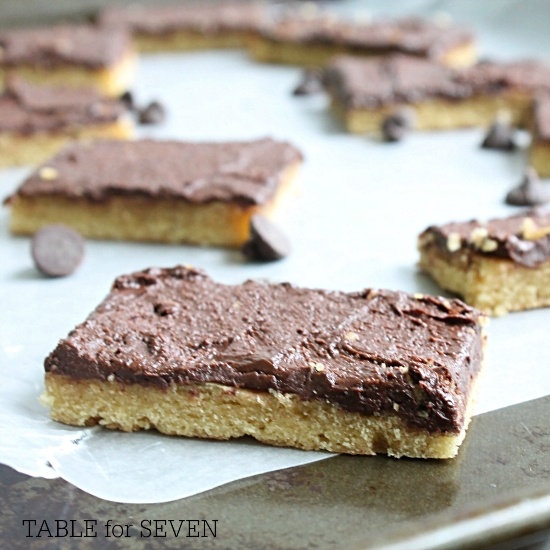 This food blog has kinda spoiled my family. Lately, even more than usual.
I've been kicking myself for having so many desserts posted, however, they are in serious heaven. My husband doesn't ask what is for dinner anymore when he gets home, only what sweet treats have been baked up that day. Actually, he is spoiled even more than the kids.
I send so many of the blog desserts to work with him. His students have been guinea pigs on a few things and I'm sure they aren't eating it all themselves. 😉
These bars were intended to go to work with him. The final days of school are numbered and my guinea pigs will be gone for the summer. Turns out, I didn't need them!
My kids took care of these for me and gave a thumbs up pretty quickly.
I found these over at The Pioneer Woman and yum!
Instead of taking the time to make individual cookies, you just spread the dough on your cookie sheet. Then, spread the chocolate on top and slice them up.
The lazy baker in me is in love with these cookies!
Give them a try and enjoy-