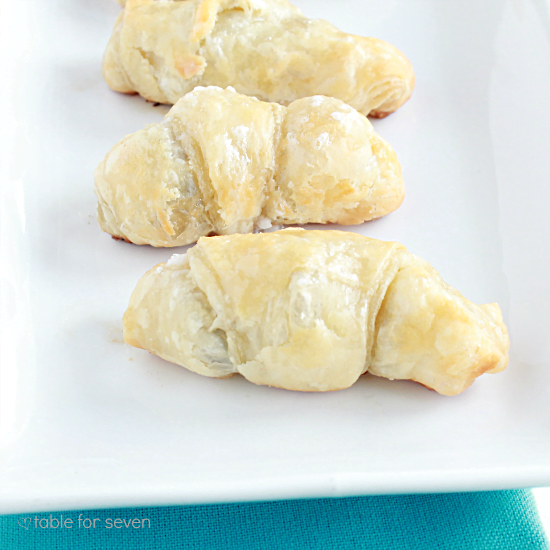 Just a few simple ingredients for these soft, flaky, croissants. They are great for breakfast or dessert.
If you are looking a quick, easy, fix for your chocolaty pastry craving, these are going to be right up your alley.
They are a totally cheat version of a croissant. Personally, I've never made homemade croissants, but, I'm thinkin' they are quite a bit of work.
These, are not. You need 4 ingredients for this recipe. Well, do we count water as an ingredient? If we don't, you really just need 3.. puff pastry, an egg, and chocolate.
That's it!
Super simple and a tastes amazing.