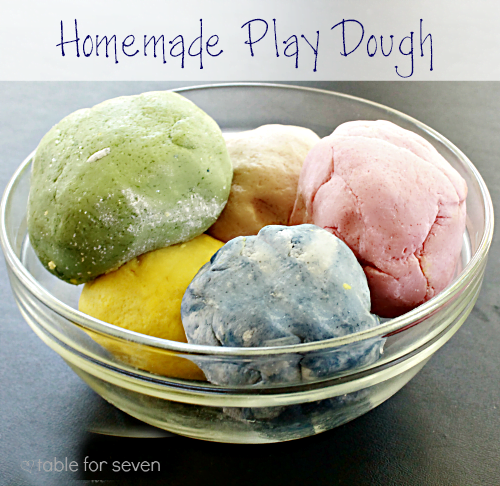 Safe and easy to make! Homemade can be made right at home in a no time at all.
I'm very sorry. My play dough is not very pretty, is it? I had to pry it away from playing hands to snap a picture of it.
Well, it may not be very attractive, but, it's really simple to make and my kids have been having a great time playing with it. Of course, it's been about a few days. The colors are no longer nice and separated. It's a nice, big mass of gray play dough.
Still..lots of fun!
Your Supplies:
flour
salt
oil
warm water
food coloring
A note:
The original instructions that I found for this is for 4 separate colors..I was able to get 5 out of this recipe though. Of course, my kids were doing some of the measuring, so, we may of been off in our amounts.
Let me know what you get 😉