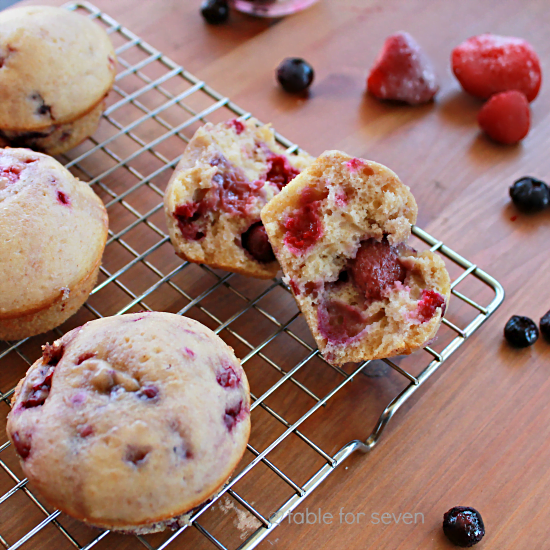 Soft lemon muffins loaded with fresh berries!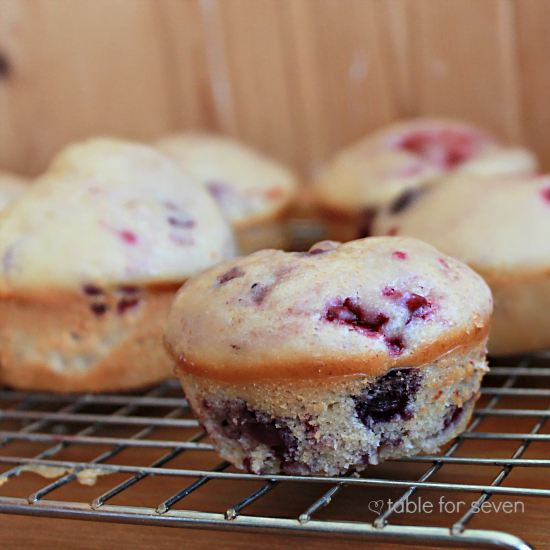 I can't believe that it's time for this month's Secret Recipe Club reveal day!
What has happened to April? It seems like it was just the end of March and we were on spring break. Now, we are counting down the last month of school Whew..time is flying by.
Well..let's get right to it!
My assigned blog this month is Without Adornment. Bean is the lady behind the blog and her site is filled with some amazing recipes that are gluten free.
Just a few recipes that I bookmarked:
Also, if you are looking for dishes that include Bison, Elk or Lamb…this is the blog to visit.
It all looks amazing!
My pick was her Lemon Raspberry Muffins. I did make a few changes…Mine are not gluten free (I used regular flour) and instead of using raspberries, mine are mixed berries. Everything else, I stuck with the recipe.
They are quite delicious..moist and the lemon/berry mixture is a perfect match.