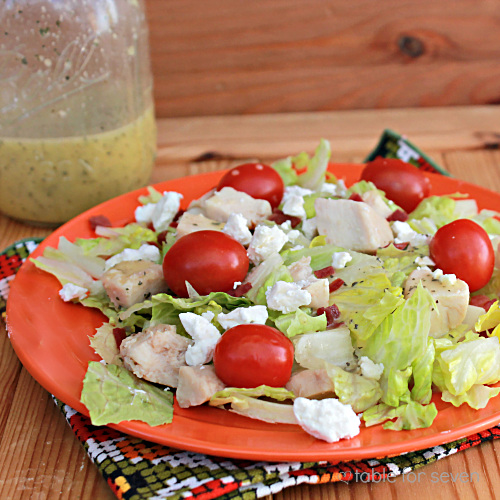 Crunchy iceberg lettuce topped with fresh tomatoes and chicken. Drizzle your salad with the sweet citrus Vinaigrette dressing for a healthy lunch or dinner.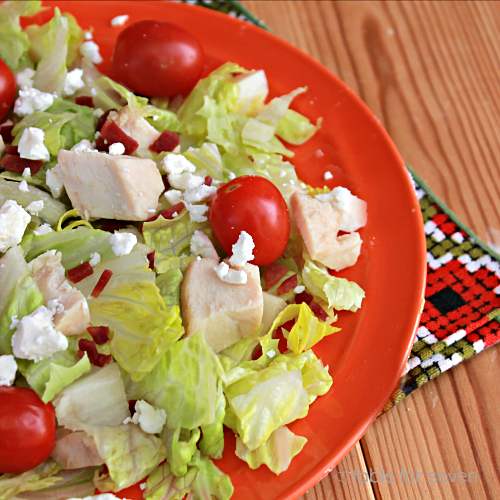 Today the weather is going to be a balmy 50 degrees. It's hard to believe.
If you live with me, read this blog, or have perhaps just bumped into me on the street, you know that this winter and myself are not best friends.
It's perhaps the longest, snowiest and coldest since the beginning of time. That may be a slight exaggeration and not completely accurate, but, you get the idea. Are you going through it too?
It's enough to drive you batty.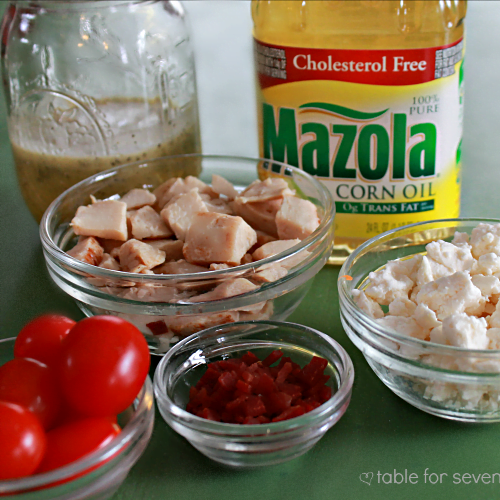 Since we are talking about warm weather, let's talk about salads too! They just go together, don't they?
Now, I eat all types of salad all year round, but, this dressing is what really reminds me that spring is right around the corner. It's directly from the Mazola® website (which is packed full of great recipes you can find here) and has a great, citrus flavor. One bite and all that snow, ice and cold weather will be just a distant memory!
Of course, another huge plus is that this dish is totally heart healthy and will give you a little help in lowering your cholesterol. Of course, let's not forget..it's delicious.
A total win all over.
I packed my salad with cherry tomatoes, Gorgonzola cheese and turkey bacon bits and loved it. A couple more great additions could be hard boiled eggs, olives,onions, or avocados. All would be a great fit with the dressing.
A perfectly, light salad for lunch, but, would be great for dinner too.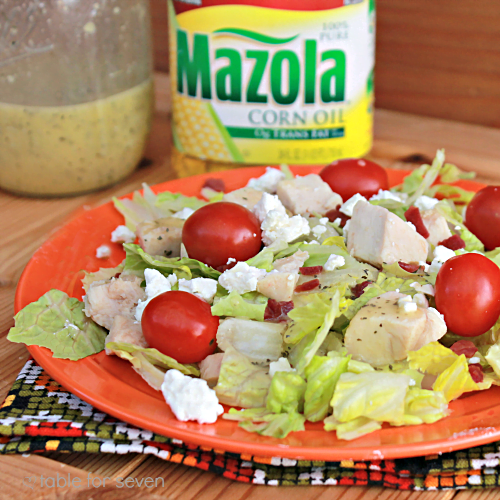 linking up and weekend potluck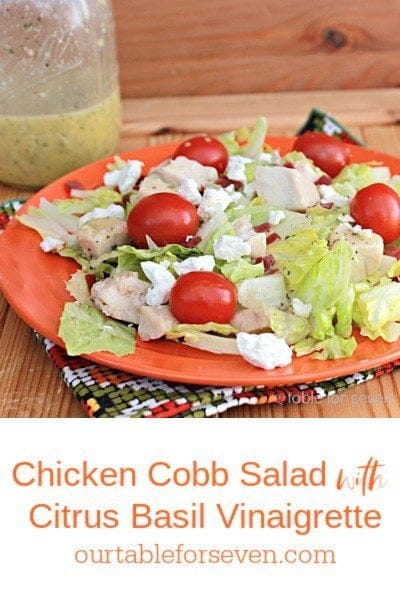 A new study shows Mazola Corn Oil lowers cholesterol more than extra virgin olive oil. Try it today for sauteing, stir
frying and baking. Go to Mazola.com to learn more.
Disclosure: Compensation was provided by Mazola via Glam Media. The opinions expressed herein are those of the author and are not indicative of the opinions or positions of Mazola."
This is a sponsored post written by me on behalf of Mazola for Glam Media.
All opinions are my own.