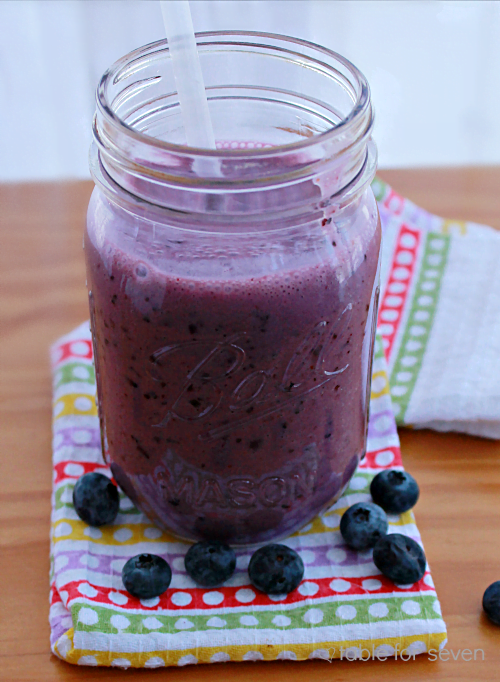 A delicious, sweet smoothie that's bursting with fresh blueberries and creamy yogurt.
Sometimes, when blogging about food, you have a great recipe, a pretty nice picture and not much else to say. 🤷
I've been trying to figure out how to tell you guys that you really have to make this super fabulous smoothie.
But, what's to say?
❌ It's a smoothie.
❌ It's delicious.
❌ It's packed with lots of incredible ingredients.
❌ It's a very snazzy purple color.
❌ It's a snap to whip up and have for a quick breakfast or a snack.
Make it and soon you will be happy and think of all things warm, spring and non-polar vortex. Maybe there is some stuff to say about it?
Anyway, go get some blueberries and get to it-