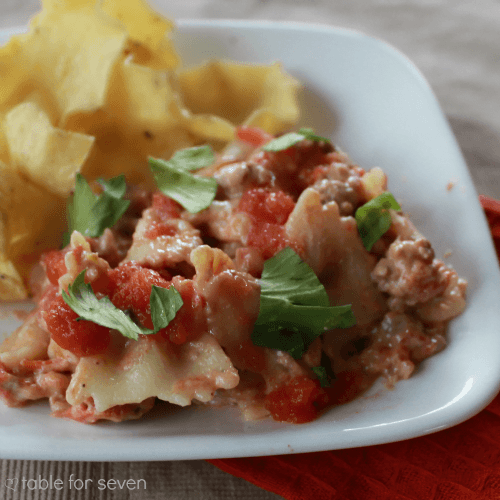 Creamy pasta, sweet tomatoes and flavorful taco meat make up this delicious, one pot meal!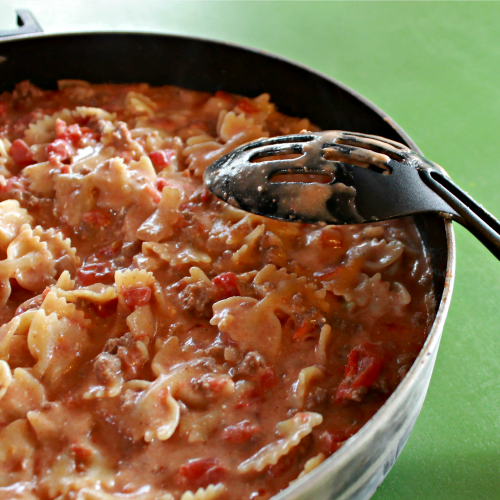 This is one of my favorite kind of meals.
The kind of meal that you can put everything into a giant skillet, close the lid, come back and your whole meal is ready to go.
In one pan! The whole meal! Pretty darn nice, right? It's makes dinner and clean-up a so much easier.
Which is perfect for this time of year when you have a zillion things going on and making dinner can be a bit of chore.
We loved this dish!
It is so cheesy and has a smooth, taco taste. The Contadina Petite Cut Diced Tomatoes, I used work perfectly with it. They are delicious, sweet and the size makes them great for the kids. Oh, and they also made my job even easier (no chopping!).
You can jazz this dish up by adding jalapenos, chilies, black beans, corn, green onions,olives, using ground chicken..you get the idea. Make it your own 😉
If you are looking for a great weeknight meal..look no further! This has it all..meat, cheese and your veggies and will be on your table in a mere 30 minutes.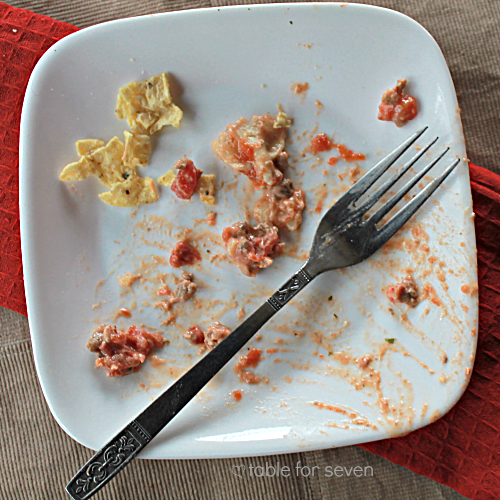 linking up and weekend potluck
Every mealtime masterpiece starts with Contadina and ends with a clean plate. While many people enjoy posting photos of their food before they eat, we believe that a clean plate afterwards is the true testament to a delicious meal. And that meal is a labor of love, so share your gratitude with a clean plate celebration on Facebook at https://www.facebook.com/Contadina
Disclosure: Compensation was provided by Contadina via Glam Media. The opinions expressed herein are those of the author and are not indicative of the opinions or positions of Contadina.
This is a sponsored post written by me on behalf of Contadina for Glam Media. All opinions are my own.