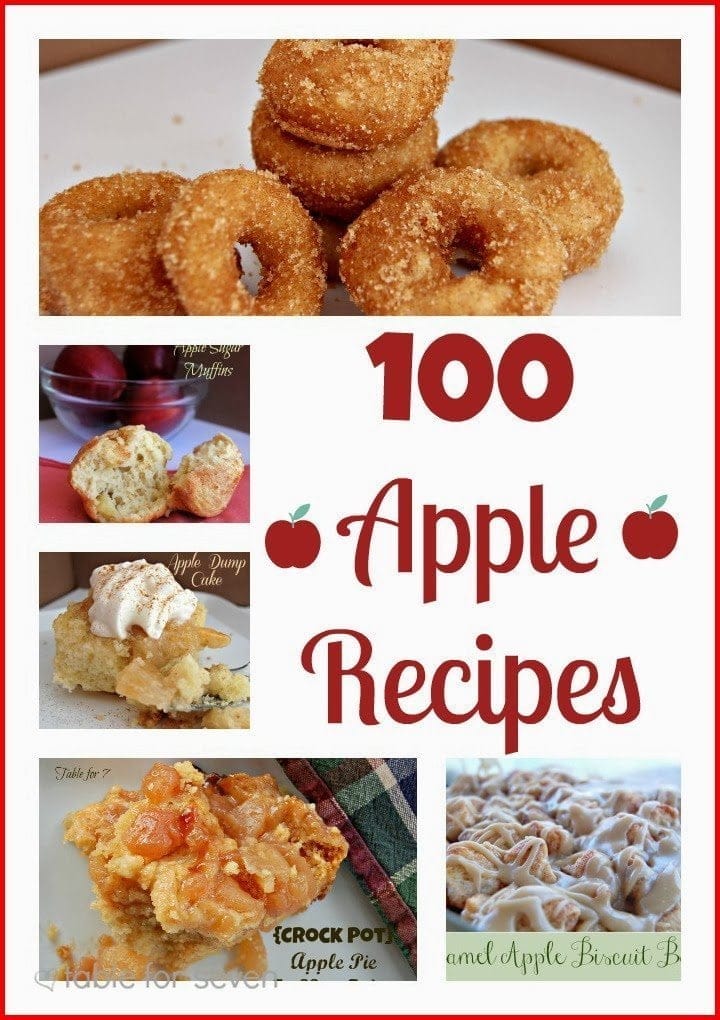 Sweet and Savory Apple Recipes! Apple overload coming at you today. 🍎 🍎 🍎
A few recipe notes:
Simply click the picture below and you will be taken right to the recipe.
If you wish to pin something..please do! Click the picture and go through to the original post, then, pin it from that original source. If you wish to pin the whole collection, click the large photo at the top of the post.
This post was originally shared in 2013. It was updated in 2021. Some of the recipe links were no longer good and were removed from the list. It's not quite 100, but, it's still a great collection of apple recipes!
Sweet and Savory Apple Recipes