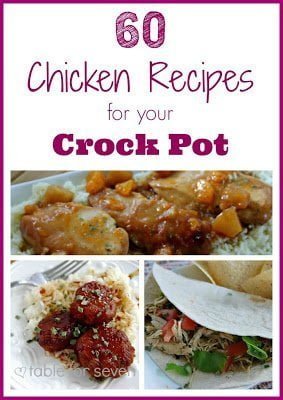 Chicken in the Crock Pot= DINNER LOVE.
Please enjoy these 60 chicken recipes that are made right in your crock pot (slow cooker)!
Just a few notes:
Simply click the picture below and you will be taken right to the recipe.
If you wish to pin something..please do! Click the picture and go through to the original post, then, pin it from that original source.
Check out this big ole' list from here at Table for Seven and around the web-
60 Chicken Recipes for your Crock Pot