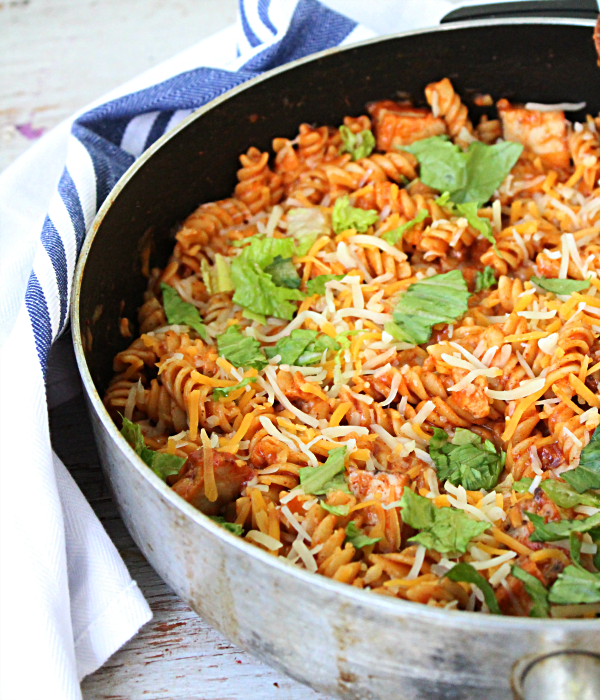 Skillet Chicken Enchilada Pasta! In less than an hour, you can have dinner on the table with this delicious twist on pasta.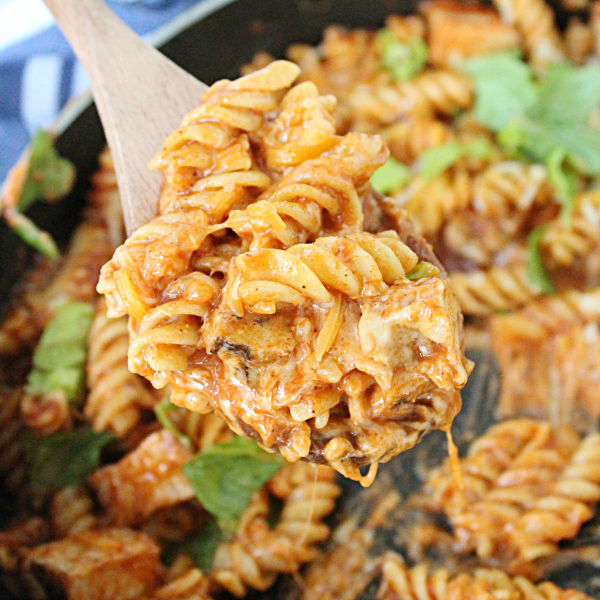 With summer being in full swing, getting dinner on the table is just, tough. We have swimming days. Day trips. Library activities. All fun things to do.
However, it kinda drains me when it comes to any type of cooking at the end of the day.
While feeding my family take out and cold cereal all summer seems like a great idea in my head, ideally, I'm thinking, it's not the best option for any of us.
It's perfect after a busy day of summer fun or just about a busy day of anything and it' that is totally adaptable. You can use any type of cooked pasta, leftover chicken, rotisserie chicken or (gasp!), ready made, already cooked chicken in a package. Use store bought enchilada sauce or make it homemade, or even throw in a few veggies. Whatever works best for you!
Tossed everything together and make your life a little easier. Skillet Chicken Enchilada Pasta is really delicious and makes great use of leftover chicken and pasta-