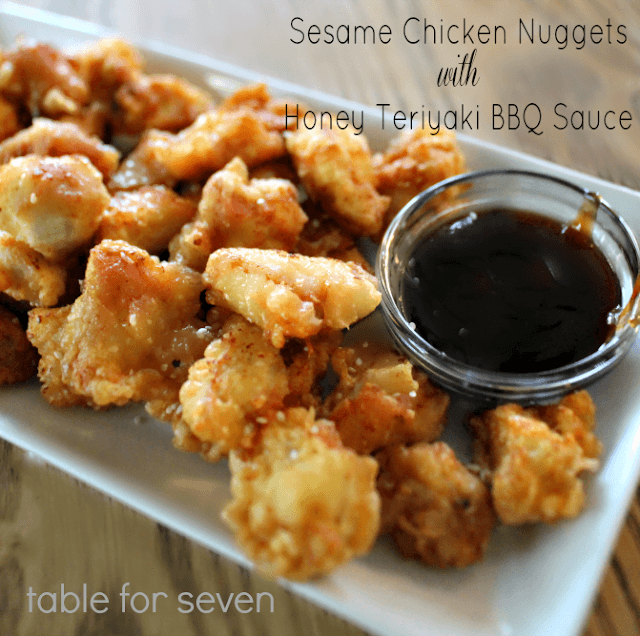 Crunchy chicken nuggets with a sesame crust. Dip them in honey teriyaki bbq sauce for delicious weeknight meal!
My eldest son is turning 8 years old this summer. He is a bit of a picky eater.
Alright, he is a huge picky eater. Extremely extreme, most picky eater on the face of the planet. Picky eaters around the world look to him as their leader. He could have his own fan club and other picky eating children could write him letters and ask him for advice how to completely drive their mothers insane by not eating a darn thing.
Get the idea? Picky.
The one thing he does eat is chicken nuggets. Not just any chicken nuggets. Any fast food variety, of course, is his favorite. That doesn't happen too often, so homemade it is.
The standard staple around here is usually my baked version. But, for something different..we give these a whirl every so often. Now, the BBQ dipping sauce is strictly for me and my youngest sons.
Nobody else eats BBQ. Weird. Personally, I could eat it with a spoon. Especially, this BBQ sauce. I did in fact, eat it with a spoon..no chicken involved.
It's fabulous and goes perfect with the sesame, crunchy, chicken, A great meal for the whole family..including picky eaters. 😉