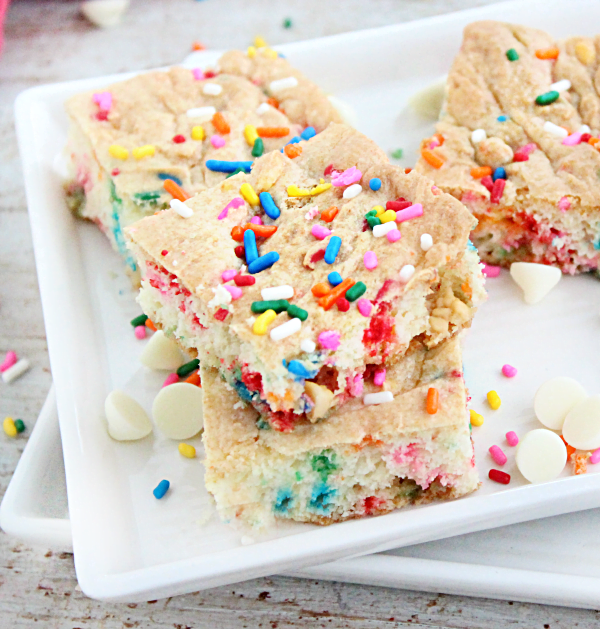 !
Cake Batter Bars! Fun and simple bars made with a cake mix and loaded with fun sprinkles.
It's no secret that we are big dessert eaters at my house. Even if I didn't have this blog, we would be.
I believe it's genetics. My husband and I, both come from a long line of dessert lovers in our families. It's inevitable, we will eat them. So, why mess with family history?
Not only am I a dessert lover, but, a cake mix lover. I can't help that either. I try to go homemade and avoid them, but, always wind back to them. So, why mess with that too? Therefore, there is usually at least one box of cake mix in my kitchen cabinet.
Sometimes more.
Since we always have cake mix and always eat desserts,these bars are made quite a bit. Simple, fun and delicious. You only need a few ingredients and dessert is served.
Change up your cake mix and baking chips flavor for your own unique creation-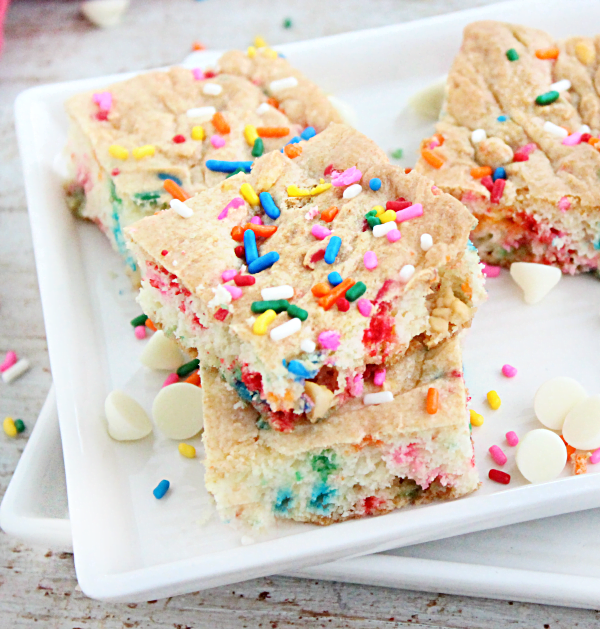 linking up and weekend potluck