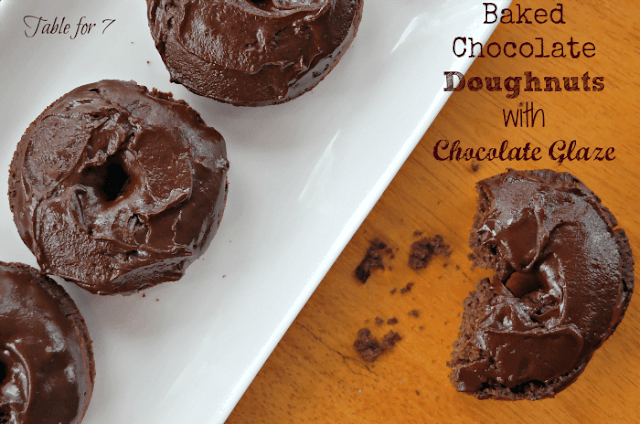 Baked Chocolate Doughnuts with Chocolate Glaze!! Chocolate + Doughnuts = HEAVEN!
Happy Halloween! Just for you..doughnuts. #YUM
Here was my plan: Chocolate Doughnuts with some nice orange, Halloween-y sprinkles.
Sounds cute,doesn't it?
It was a plan. Plans around here doesn't always pan out.
When I was making my Funfetti Cake Batter Bars, I had sprinkles. They were here. I caught my 9 year old autistic daughter trying to eat the container of them in the bathroom that day. She loves sprinkles. Also, you probably have to have an autistic child to realize that this is not a big surprise or a shock on some days. But, was able to get them away from her. When I was done with them, I hid them.
Well, I did such a great job of it..I can't find them! 😩
My little trouble maker didn't take them either. She doesn't do a great job of hiding her escapades, and no where was the container or sprinkle crumbs left anywhere.
Honestly, though, these don't need sprinkles. They are super fabulous without them. Also, if I do find said-sprinkles, it's too late.
These tasty doughnuts are looonnnggg gone.