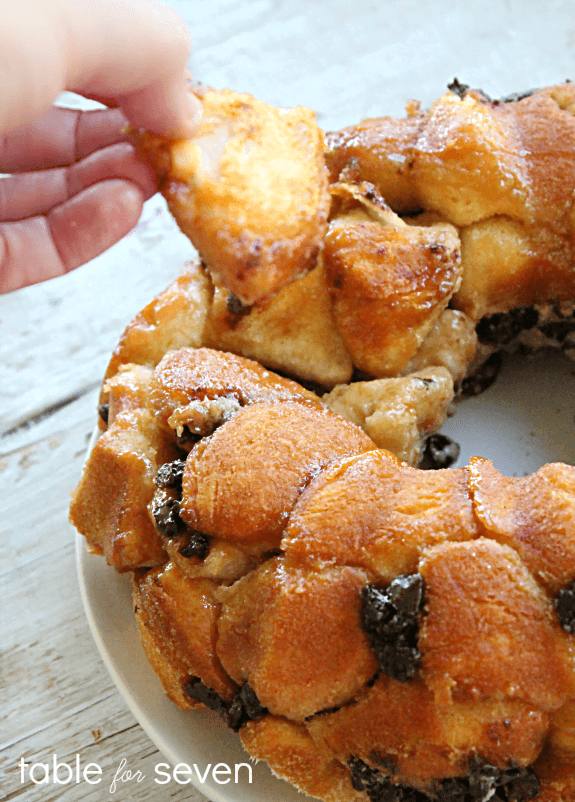 S'mores Monkey Bread! Gooey bread made with classic flavors of a s'more..chocolate graham cracker crumbs and marshmallow.
This week the kids head back to school. So does Mr. Plain. (Oh, Mr Plain is a teacher, just in case it was never mentioned around here). It is going to be so quiet around here. Just me & my youngest.
It's strange. I am looking forward to it & dreading it all at the same time. The first time that I won't have to fight somebody to use the computer though, the whole dreading part will probably fade pretty quickly. 😉
With the new season upon us, I decided to try and eat better. Maybe even lose some weight!?
So, last week, while trying to jam as much sweets into my diet as possible before my mental start date, I made this monkey bread. Yep, seriously.
Now, it's gone, so, I don't have to worry about sneaking anything. The tough part is always making something for the rest of the family ( and, of course, you guys) and not completely going crazy. Fingers crossed. 🤞
These are quite delicious and you will go a little crazy when you start to eat them..a bit like a monkey. Ha!
Enjoy-
linking up and weekend potluck