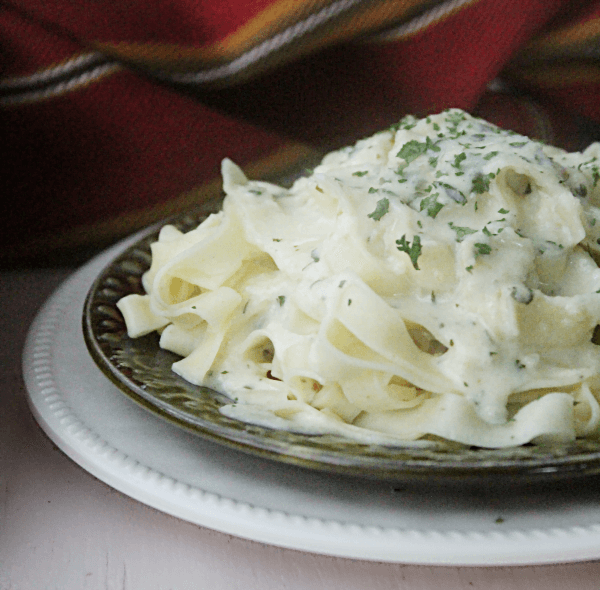 It's a classic! Creamy, cheesy Alfredo sauce made on top on your favorite fettuccine noodles.
This is a dish that for some reason, I've had some trouble with. This is the second time that it's been posted. The first wasn't horrible, but, it wasn't great either.
After a bit of trial and error, I have finally achieve success! My Alfredo sauce was either thick as molasses or water like.
Kinda frustrating. 😤
Over the weekend, I was able to thin it out just to the right consistency! Yay!
It's so good and so simple…forget about buying a jar and make your Alfredo homemade instead!