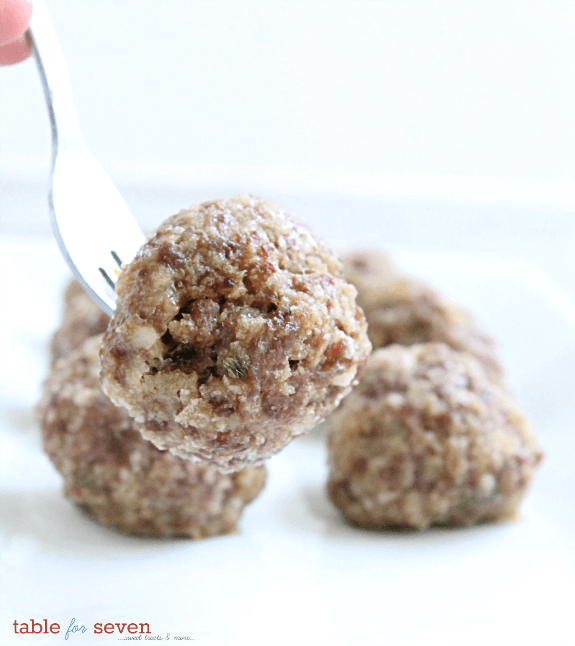 Simple and versatile! This recipe can be adapted to ground turkey, beef, chicken or pork.
This recipe is my mom's meatball recipe. She has been making meatballs with this since, well, forever.
It is a very simple recipe, primarily, I think, because, my father liked plain foods and my mother cooked to his liking. So, adding any other types of spices, cheese, veggies is quite simple to do with this.
Like, my mom, I stick with the original recipe. We eat these with spaghetti sauce, plain or for me, personally, BBQ sauce.
They are great for not only ground turkey, but, will work with beef, pork and chicken too.