All you need is 5 ingredients and two minutes for this amazing little cake. It's the perfect size to eat all by yourself or share with a friend. Chocolate cake + caramel = dessert love.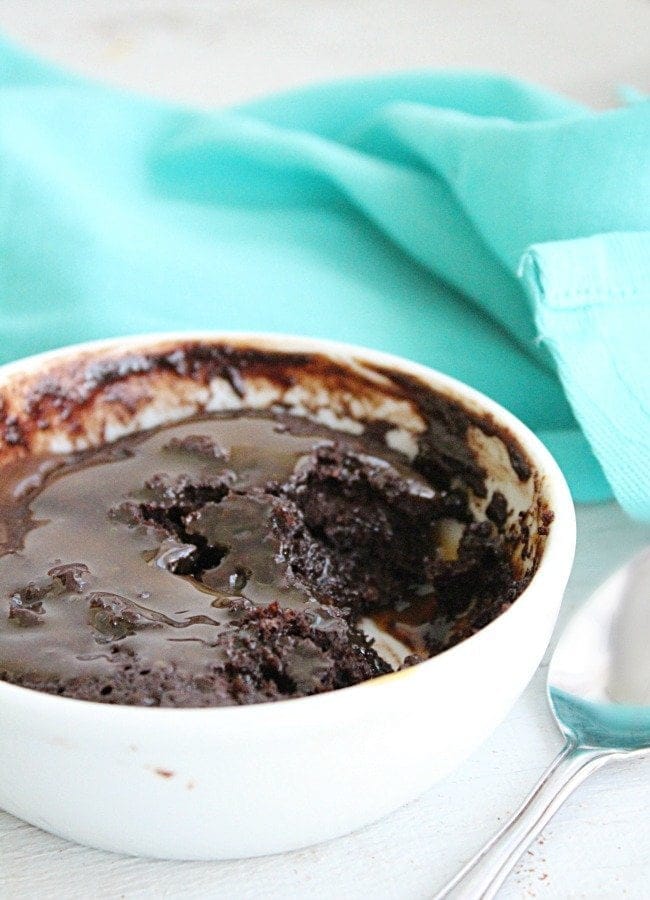 Chocolate cake.
Sometimes, you just want it and don't want the hassle of baking a regular size. You also don't want to leave your house or share that precious chocolate cake with anyone.
I've got just the chocolate cake for you!
One dish. Two minutes. Chocolate cake. 👉 Heaven.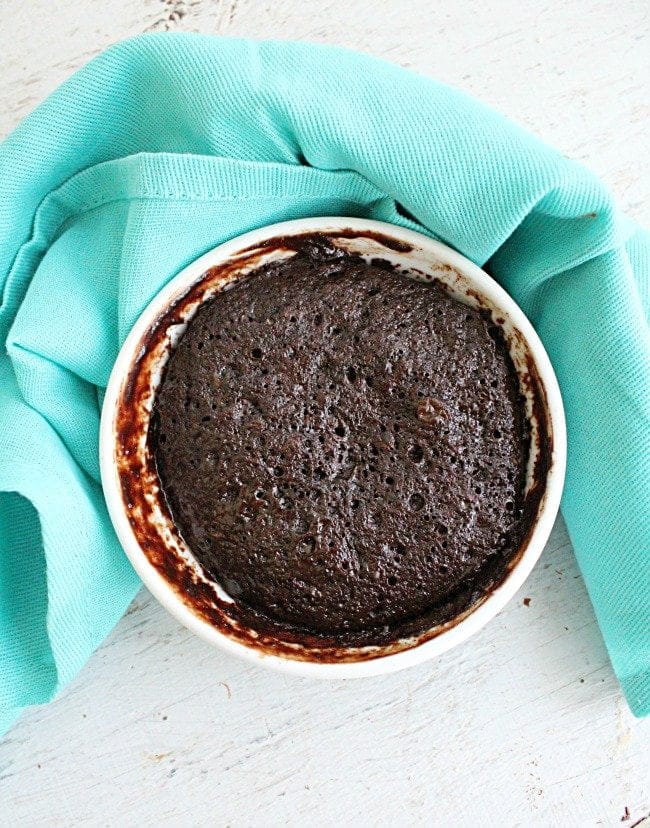 What do I Need to Make this Cake?
A small dish or mug + non stick cooking spray.
Microwave.
Egg.
Unsweetened cocoa powder.
Brown Sugar.
Caramel sauce.
Butter.
Spoon.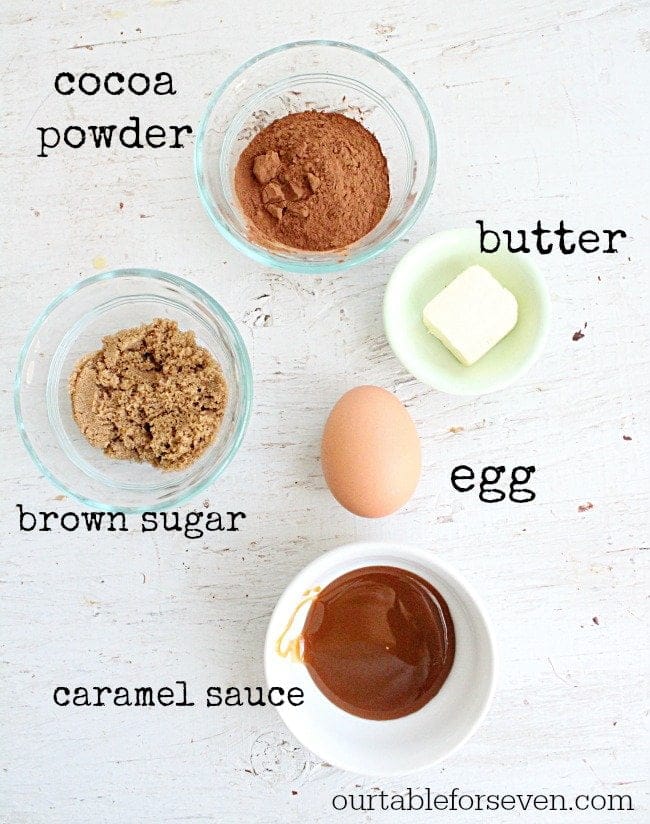 A Few Recipe Notes:
Caramel sauce is optional! If you wish, frost with your favorite frosting or dust the top with powdered sugar. Eating it plain is also delicious 🙂
I used a small bowl for this cake, but, a regular mug will work too
Be sure to spray the dish/mug well with non stick cooking spray…it will make clean up much easier!
The minimum cooking time is just 1 minute. This could vary, based on your microwave.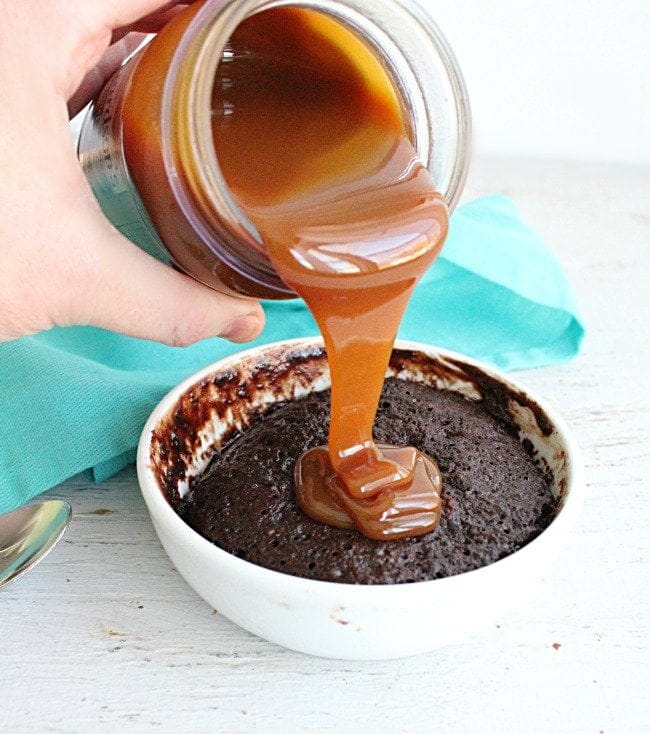 Love Chocolate Cake? Check these Out!